Miley Cyrus Shows Off Her Thin Figure In A Skull Romper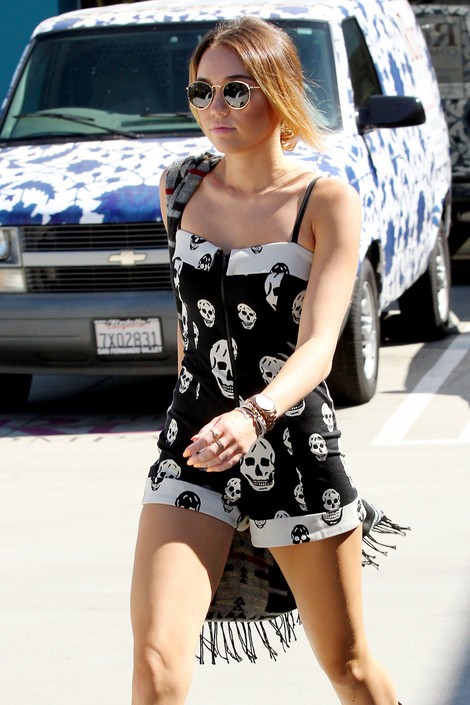 Miley Cyrus displayed her punk side on her way to Pilates class yesterday.  The singer/actress wore a black and white jumpsuit emblazoned with skulls. She also wore black combat boots, round sunglasses and carried a fringe bag.
The exercise bent Miley, who has been religious about attending Pilates classes, was recently accused of starving herself in order to get thin.
Earlier this month she tweeted a pic of herself taking a whiff of fast food with the caption, "I can't eat it. So I'm just gonna smell the s**t out of it! My mouth is literally watering." She denied reports she has an eating disorder.
See more photos of Miley...