Miley Cyrus Shows Off Her Skinny Frame In A Crop Top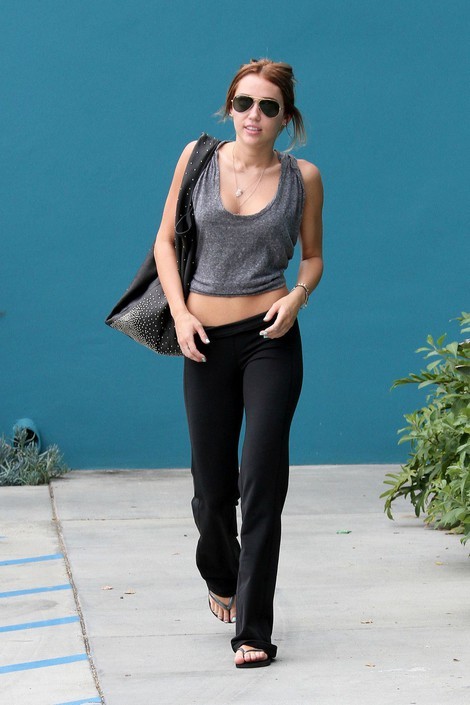 Miley Cyrus is a walking billboard for pilates classes.  We spotted the singer/actress after her routine exercise class in Los Angeles on Monday, and she appears to be getting particularly lean these days. Look how skinny her arms are!
Over the past couple of years Miley has dealt with a lot of criticism about her weight. Back in 2009 she shot back at haters who commented on her curves when she appeared in bikini photos while on vacation in the Bahamas. That was only the beginning. She took to twitter last November writing, "I don't wanna be shaped like a girl I LOVE being shaped like a WOMAN."
However, it seems like she may be succumbing to the pressures in Hollywood to be stick thin.
Miley stars in the new film "LOL" opposite Demi Moore. Haven't heard of it? The movie will only be released in a handful of theaters on Friday, May 4 (against the massively popular "Avengers"). Due to contract issues, Lionsgate was forced to release it in theaters instead of sending it direct to DVD.
See more photos of a very svelte Miley...