Miley Cyrus Shows Off Her Nude, Glitter-Covered Body In Future's 'Real And True' Video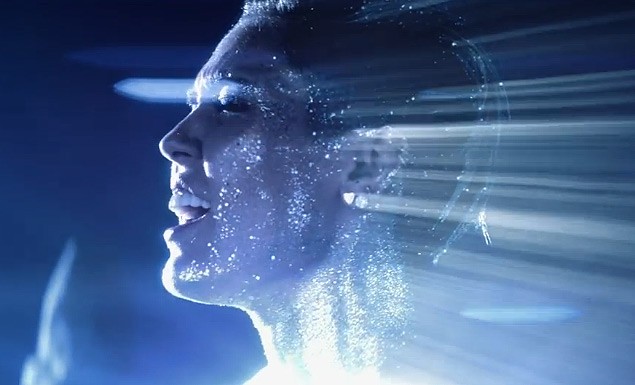 Miley Cyrus bares all in the new video from Future, which also features British singer/songwriter Mr. Hudson.

Miley dons glittering body paint in the video for "Real And True," leaving little to the imagination while playing a dead female astronaut whose body is brought back aboard a spacecraft by fellow astronauts Future and Mr. Hudson and then brought back to life -- or is she?

The rapper recently told Rolling Stone magazine that Miley "instantly fell in love with the song" when she first heard the hook.

"She did her vocals and they sent it back to me and I wrote my verses to that and tried to come up with something unique. Her vocals are very strong and emotional on the song. She brings that passion to this record. Miley is really cool and down-to-earth; she's always fun to be around and I'm always cracking up when I'm on set with her."

The video made its debut Sunday night prior to the MTV European Music Awards, during which Miley also got all the attention as she twerked with a little person, wore a very high cut leotard, and smoked a joint on stage accepting an award.

Check out "Real and True" below (WARNING: explicit lyrics).