Miley Cyrus Shows Off Her Long Legs In Black Leather Shorts & High Heels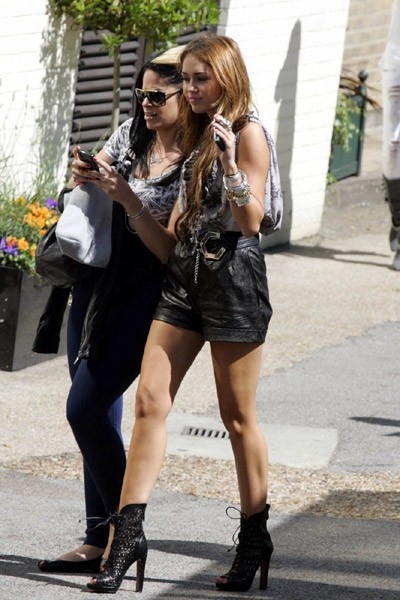 Miley Cyrus wore leather shorts and three-inch high heel shoes prior to her live performance on tonight's fourth semi-final of "Britain's Got Talent." The 17-year-old will be performing her new single "Can't Be Tamed" on the show.
Miley also had a slight wardrobe malfunction on her trek to the show (seen in the pics below) where her blouse opened up and exposed her black bra.

The "Hannah Montana" actress and pop star recently blasted critics of her new image. She has attracted a string of negative comments in recent weeks after video footage of her dirty dancing with a 44-year-old movie producer in a bar surfaced online.

She then stunned fans at a gig in Portugal last weekend by performing in a revealing, skin-tight leotard, stroking her thighs and cavorting with male dancers.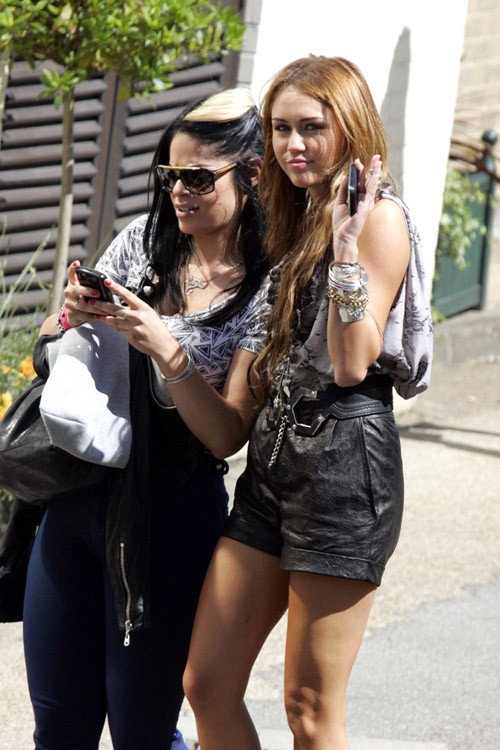 ^ click for next image ^
Click the pics for larger images:
- Click here for more Miley Cyrus pictures! -