Miley Cyrus Shows Off Bleached Eyebrows In Photos With Lily Allen And Miranda Kerr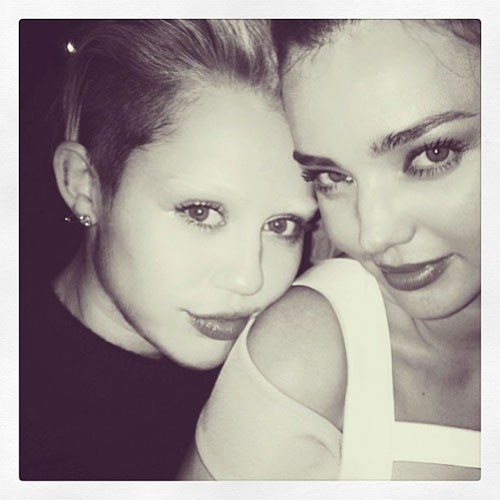 No, Miley Cyrus has not shaved off her eyebrows in her latest display of rebellion - she's bleached them.
Cyrus appeared in a handful of photos over the past 24 hours with a few of her pals, and we've noticed that something peculiar is missing from the pop star's face. In a photo posted to Miranda Kerr's Instagram page, it appears that Cyrus has rid herself of her eyebrows.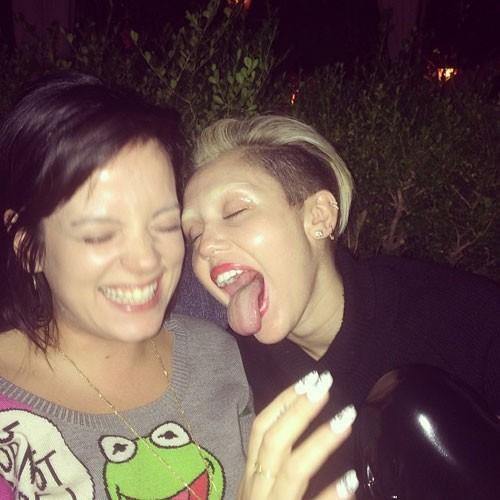 In a second photo with singer Lily Allen, however, it's clear that Miley instead bleached her eyebrows to the point where they almost appear white.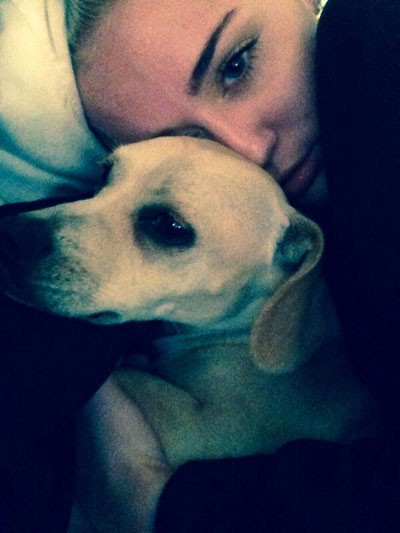 It seems like the radical change was for one night only, as Miley photographed herself hours later with dark eyebrows. Honestly, we're glad they're back.