Miley Cyrus Shares Sexy Artwork From Upcoming Single 'Wrecking Ball'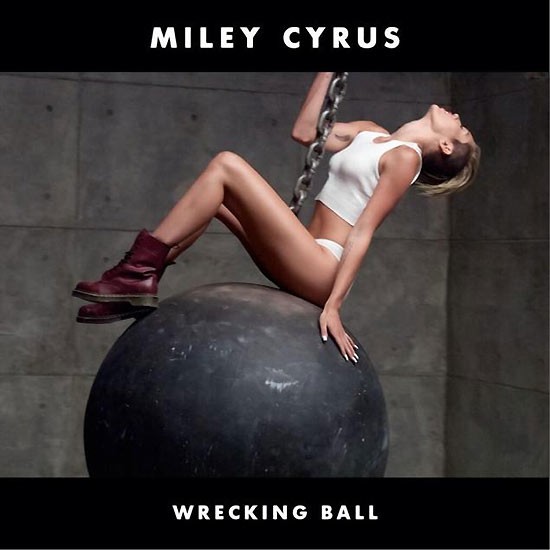 Miley Cyrus continues to draw attention to herself. On Thursday, the singer tweeted the artwork for her upcoming single "Wrecking Ball," featuring the scantily clad star on top of a ball holding onto a large chain.
Cyrus, 20, wears a cropped white tank top, matching underwear and boots. She captioned the image: "#WreckingBall #comingMonday #VEVO."
"Wrecking Ball" is the second single from the pop star's new album, ""BANGERZ," which drops October 8. It it expected to include collaborations with some of hip hop's biggest stars.
Cyrus made headlines at MTV's Video Music Awards (VMAs) last month after a racy performance with Robin Thicke. She wore a flesh-colored bikini and twerked against the "Blurred Lines" singer while also making provocative gestures with a foam finger.
She reportedly skipped the after parties to hit the studio with Kanye West, who is rumored to be featured on her new album.