Miley Cyrus Shares Racy New Photos Following MTV VMA Performance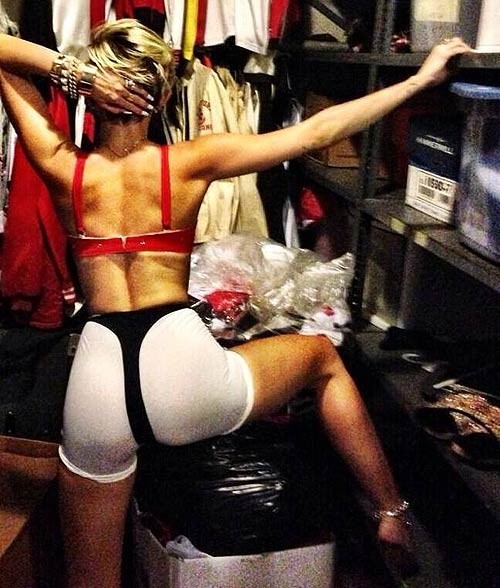 Miley Cyrus can't stop, and she won't stop -- getting racy for the camera, that is.

The teen singer, who caused a stir in the entertainment world during Sunday night's MTV Video Music Awards, has moved on from her highly-criticized raunchy performance, and now she's posted a handful of provocative new images to her Twitter page.

The singer appears from behind in three new shots, the first in a red bra and black thong over white spanx, showing her backside; the second while squatting in a red Chicago Bulls bikini top and hot pants with Michael Jordan's name and number; and the third flashing the middle finger over her shoulders and wearing a warmup jacket and no pants.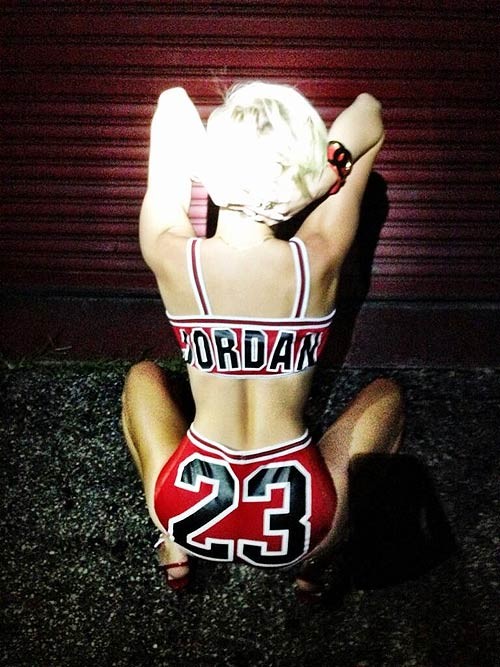 Miley also posted an image of the cover of her upcoming album, "Bangerz", which, we assume, is not a reference to English sausage. The new album is due October 8.

Speaking of the MTV VMAs, she also posted an image back in July while licking a Moon Man (the trophy given out at the awards ceremony), writing, "Gettin fresh with my future moon man."

Unfortunately for Miley there was no Moon Man in her future this year as she failed to win any of the four awards for which she was nominated.
See two versions of Miley's new album cover on the next page.