Miley Cyrus Shares Image Of Explicitly Carved Pumpkins For Halloween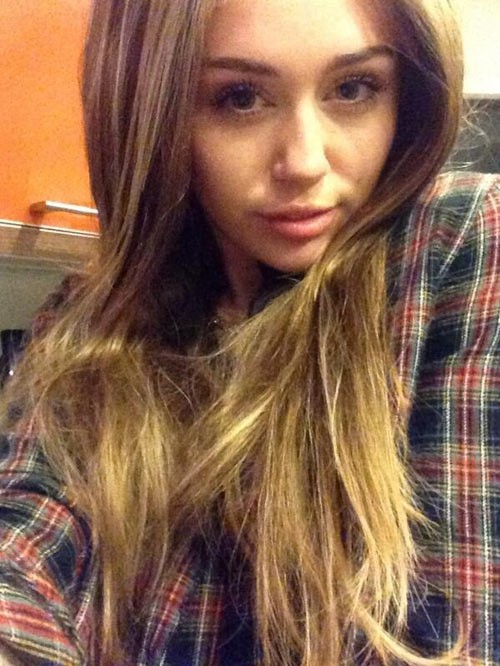 Miley Cyrus has gotten into the pagan spirit this year by posting a pair of pornographic carved pumpkins to her Twitter page, wishing everyone a "Happy F**king Halloween."

"xxxxxxplicit pornkinzzz," she tweeted along with the explicit image below (that we can't fully show you -- see it on her twitter page).

The three gourds she photographed and shared with fans (we're not sure if they're hers or not) feature the profile of a man and a woman having sex; a marijuana leaf with the time "4:20" carved next to it; and a graphic lesbian scene.

The singer also wore a pair of wigs in two other halloween snaps, reminding fans of what she looked like when her hair was long in one of them. She then wore a lavender wig that kind of reminds us of the blue one Amanda Bynes was spotted wearing on several occasions before she was sent off to a psychiatric hospital.

Miley also posted a photo of herself in front of a store windo. The display inside features a donkey wearing a dress, leading us to wonder if she was mocking a similar photo posted by ex-boyfriend Liam Hemsworth's new gal-pal Eiza Gonzalez. Gonzalez stopped in front of a retail display in the window of an adult boutique that featured two mannequins dressed as Miley and Robin Thicke from their MTV Video Music Awards performance and scowled (see it here).