Miley Cyrus Says She's Done With Acting, 'Starting As A New Artist'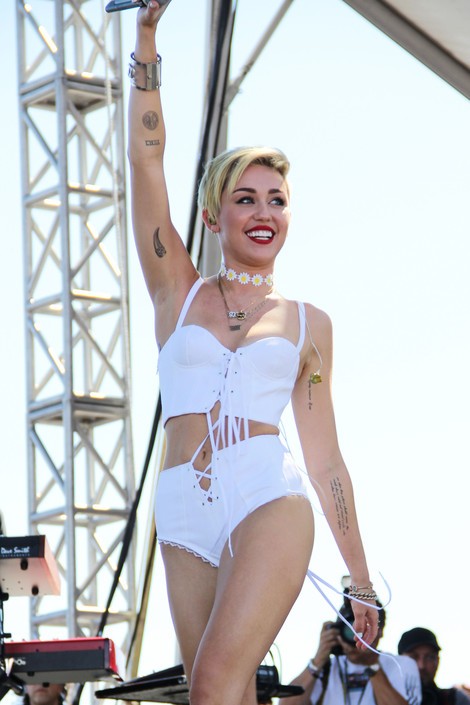 MTV viewers got to know a little more about Miley Cyrus when the network aired an extended cut of the documentary "Miley: The Movement."
The two-hour documentary chronicles Miley's work on her recently-released Bangerz album and leads up to her infamous performance at the MTV VMAs.
Cyrus talks quite a bit on the topic of growing up as a child star on Hannah Montana and the lack of control she had. "My whole life it was never about having control," she says in the documentary, "S--- would just come out with my face on it, and that was it. So now nothing can have my face on it, my name on it, that isn't dope..."
Miley later says about her acting career, "I thought after my show I was gonna act. I did one movie and I came back and said, 'I'm never doing that again. I'm going to do music for the rest of my life.'"
Cyrus says of her new album, "I'm starting as a new artist. That's how I think of it." She continues on the subject of change, "Most people don't have their kid photos put up and then be like, 'She's changed.' Well, yeah. If you put up a picture of Lady Gaga at 8, and then Lady Gaga, yeah, she's changed."
As for that new artist? "It's a strategic hot mess," She says, later describing her VMA performance, "I'm a freak. I want to come out of a teddy bear for Christ's sake -- with a hand -- I'm just a freak."