Miley Cyrus Says She Doesn't Think About Ex Liam Hemsworth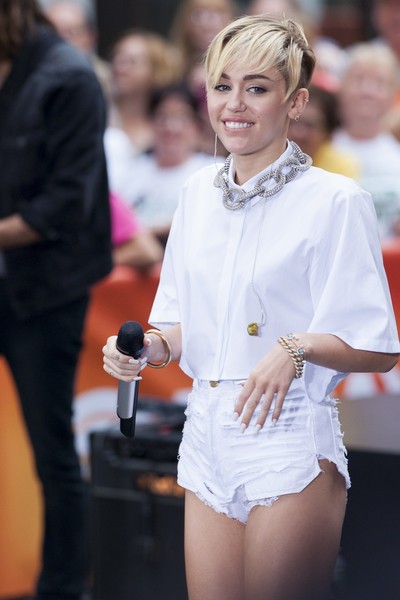 During an interview with Ellen DeGeneres, Miley Cyrus re-enacted her racy "Wrecking Ball" music video and also talked about her split from actor Liam Hemsworth, insisting she doesn't think about him very much.
 
The couple started dating in 2009 after they met on the set of "The Last Song." They got engaged in June 2012 but annouced their split in September 2013.
 
Cyrus told DeGeneres, "It's not really as awkward because I'm living it. So I think people spend more time actually thinking about it than I really do."
 
The former "Hannah Montana" star, who has made headlines recently for her provocative performances and photo shoots, said she enjoyed the strippers who entertained her the last time she was on the daytime talk show, joking, "'I should've kept one of those dudes numbers. That would've come in handy now."
 
Cyrus also made fun of her hit "Wrecking Ball" music video in which she is featured naked except for a pair of combat boots. On the show, she climbed onto a huge fake steel pendulum in the studio and laughed as she swung on it.
We have to give her credit for being able to make fun of herself.
 
The interview airs today.