Miley Cyrus Says Pal Justin Bieber Is 'Stupid' & Does Dumb Stuff, Offers Him Advice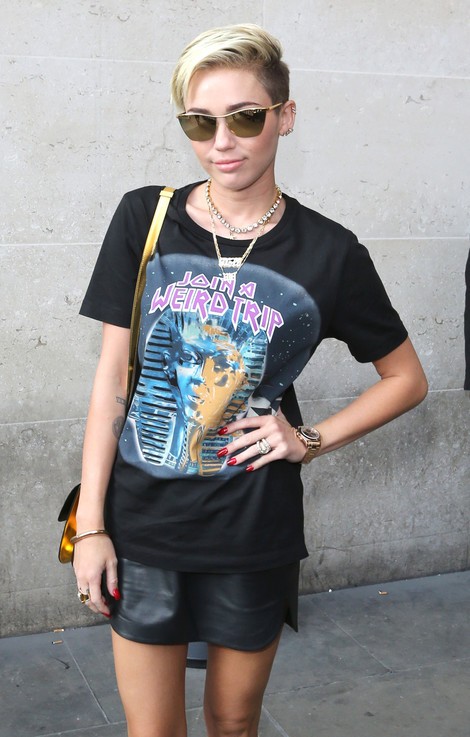 Miley Cyrus is the latest star to offer Justin Bieber advice following his most recent headline-grabbing incident in which he urinated in a mop bucket in a restaurant kitchen.
The former "Hannah Montana" star  told Britain's Sunday People newspaper: "I told Justin to take a bit of time out and people aren't so obsessed with you and nit-pick (sic). When you're not around, all they want is your music. They want to see what the next thing is. But when your music is out they just want to talk s**t about you.
"When you're a worldwide star, everyone sees everything. Lots of people make a video and put it on Instagram, some people might think it's funny but because it's Justin Bieber, it's like really bad.
 
"I always tell him just to be cool and not talk about it because when you talk it fuels the fire. He's still stupid though. But everyone does dumb stuff when they are messed up and he's done dumb stuff. If it was your friend p**ssing into a mop box then you would be laughing, but because it's Justin Bieber, then it's really bad."
Britney Spears, who has also had her share of bad publicity, has also spoken up about the pop star. Check out the video below: