Miley Cyrus Says Insulting Quotes About Beyonce Were Made Up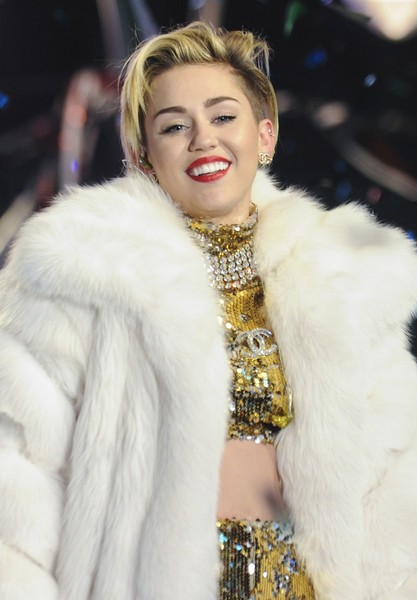 Miley Cyrus blasted reports that she made comments comparing herself to Beyonce in a new magazine cover story, saying that her quotes about Queen B were "made up."

Miley reportedly said that Beyonce's career downfall was giving birth to daughter Blue Ivy in the quote, which was obtained by Us Weekly via London's Mail Online, which has since pulled their story.

"As Beyonce grows in motherhood and all the crap it does to your body, it will create a vacuum for fresh young faces to rise up and no one else can properly fill that void right now," Miley reportedly said in an interview with Love magazine. "I got the total package, you know, the curves, the rhythm, and the voice. I'm just the best."

Miley got wind of the quotes and blasted the reports on Twitter.

"That quote people MADE UP about Beyonce just made me lol! Imagine if I said I got 'the looks and the curves I'm just better!' Bahahahhaha," she tweeted.

"How are people allowed to make up s**t & then put quotes around it saying I said that s**t! WTF!!?!" she added. "don't worry. getting 2 the bottom of this s**t. making the liar retract the statement. U can cause ALOT of drama but NOT between me & B!"

Love magazine also tweeted about the quotes, confirming that she had been misquoted.

"@MileyCyrus never said anything to us about Beyonce, the quotes were made up and we're trying to get to the bottom of where this came from," the magazine posted in a message.

Beyonce has yet to comment on the story, although last week she did appear to diss Miley when she posted an image of herself before the release party for her new self-titled album.

"I don't pop molly..." she wrote.