Miley Cyrus Rushed To Emergency Room After Blender Accident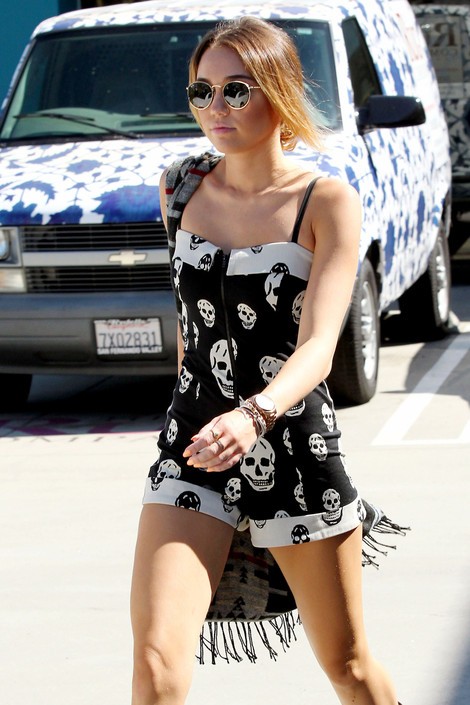 Miley Cyrus was rushed to the emergency room last night after cutting her finger with her blender - ouch!

The star was spotted leaving the emergency room Monday with her finger bandaged up. (Miley fansite Miley Cyrus.bz has pics)

After getting stitched up she posted a message to her twitter page to let fans know she's doing just fine after the incident.

"I'm all stitched up & have on a splint so I'm good," she says. "As you can tell by my expression, didn't feel so good. Curse u blender!"

Miley was rushed to the emergency room by boyfriend Liam Hemsworth. The two were accompanied by Miley's mother and grandmother. Her rep confirmed the accident, sayiing, "She cut her finger while cooking and had to get a few stitches. She's doing fine."

The singer wasn't too happy that the paparazzi spotted her in her state of despair though.

She tweeted to the fansite, "@MileyCyrusBz as you can tell by the horrible faces I'm making I obviously didn't know they were there. Pretty messed up following me to ER."