Miley Cyrus Rocks The Black Leather Look At The 2014 MTV VMAs
Miley Cyrus may not have performed at Sunday night's MTV Video Music Awards, but she did turn heads on the red carpet prior to the show.

The singer, who won the Video of the Year award for her single "Wrecking Ball," was sexy in leather as she paird a black bandeau top with black leather pants and silver stillettos.

The singer is now thinking about the follow-up to her 2013 smash album "Bangerz," telling People magazine on the red carpet that her next album is going to be "a little psychedelic" and that there won't be any more twerking going on.

Miley is working with indie rockers The Flaming Lips on the new LP, but fans shouldn't get their hopes up because it could take years for its release.

"This record might take me five years," she told People. "I'll just work on it until I'm done."

"It's not about twerking," she added. "It's about music."

"Wrecking Ball," which made its debut just under a year ago, has been watched nearly 700 million times on YouTube.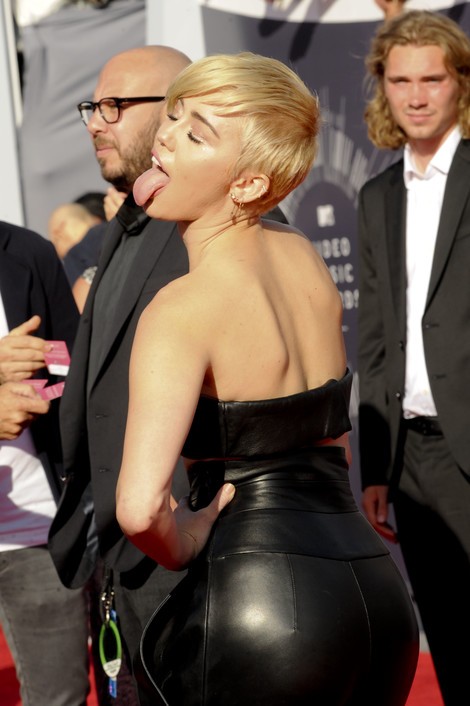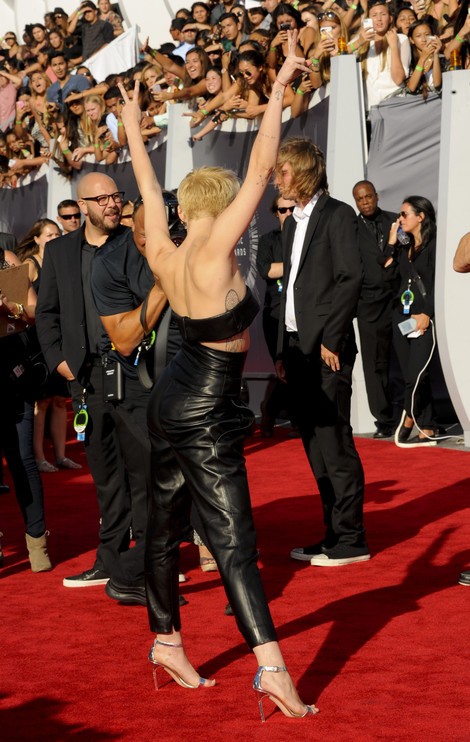 PR Photos; WENN