Miley Cyrus & Robert Pattinson Paintings Featured In Young Hollywood Exhibit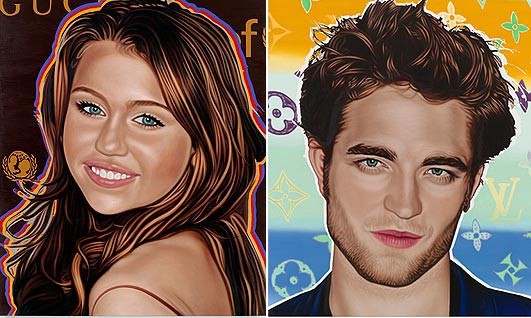 Painter Richard Phillips has a show opening at the White Cube in London on January 28 featuring portraits of someo of Hollywood's biggest young celebs. Amusingly, Phillips calls the show "the most disturbing thing I've ever done."

The exhibit features 10 paintings - all of which can be viewed at ELLE.com - featuring likenesses of Robert Pattinson, Kristen Stewart, Dakota Fanning, Justin Timberlake, Taylor Momsen, Zac Efron, Taylor Swift, Leonardo DiCaprio, Miley Cyrus and Chace Crawford.

Sound Bites from Phillips' interview:
"The notion of dire exclusion is a subtext for the show. It's about everything that's not there. The homogeneity of it. The fact that they all look the same."
"It's probably the most disturbing show I've ever done, and there's no pornography or political emblems in it."
"The longer you sit with it, the truly diabolical nature, the real horror of it comes up. The idea of being caught up in ritualized consumption and these stars aren't offering any alternative to it - they're reinforcing it."
Read the full interview at ELLE.com.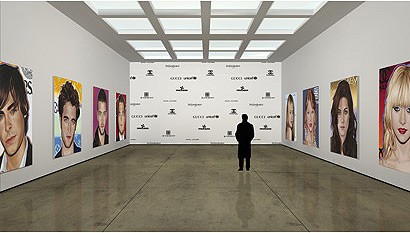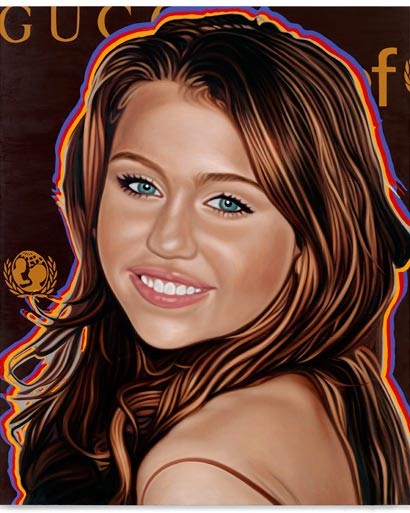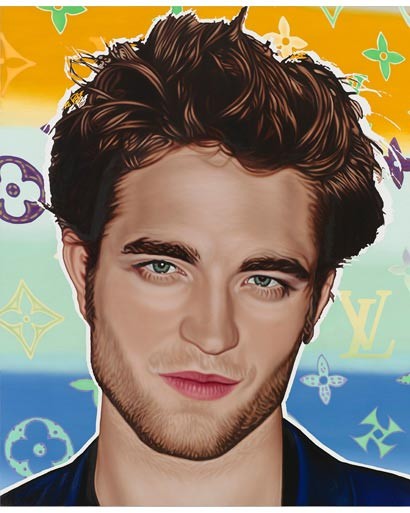 Click for more great Miley Cyrus pictures:
Click for more great Robert Pattinson pictures: