Miley Cyrus Reportedly Hooking Up With 'Twilight' Star Kellan Lutz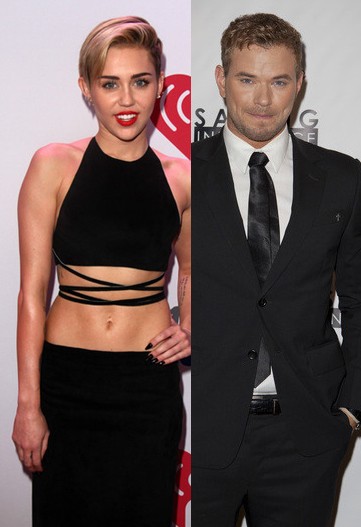 Miley Cyrus has reportedly moved on from ex-fiance Liam Hemsworth and has been hooking up with Twilight star Kellan Lutz.

A friend of Hemsworth's tells Us Weekly that Lutz, 28, hooked up with his ex earlier this month a day after he contacted her.

"The next day, they hung out," the source tells Us Weekly. "And they've been hooking up ever since."

Miley even asked Kellan to stay overnight with her in the Bahamas on December 17, and both stars were seen getting off the same private jet, although not together.

"They really enjoy each other's company," the source adds.

Miley reportedly asked Kellan to join her at this year's annual New Year's Eve bash in New York City's Times Square, where she'll perform as a part of Dick Clark's New Year's Rockin' Eve.

"Miley wants Kellan to be her guest at Dick Clark's Rockin' New Year's Eve Concert in New York. Miley is super excited to perform and she's going to be doing something very exciting for the show," a source tells website HollywoodLife.com. "Something she's never done before and wants Kellan to be her VIP guest. There's a huge party after the concert as well."

Lutz broke up with girlfriend Sharni Vinson back in May.