Miley Cyrus Records 'Black Skinhead' Remix With Kanye West?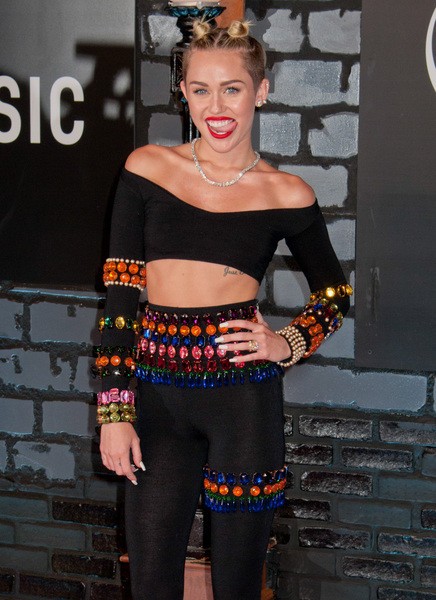 Miley Cyrus is reportedly the unlikely collaborator in the remix of Kanye West's racially-charged Black Skinhead.
The two performed at the VMAs, although Cyrus' twerking antics grabbed a majority of the headlines. The NY Post reports Kanye was going to perform Black Skinhead at the VMAs, but opted to sing the lesser-known Blood on the Leaves instead.
After the show, The Post reports Cyrus missed her VMA after-party at the city's No. 8 club because she was invited to do a late-night recording session with Kanye. The rapper was notably absent from Jay Z and Diddy's bash.
The remixed song will allegedly appear on Kanye's remix EP later this year.
It will definitely be odd to hear Miley in a song with lyrics like, "They see a black man with a white woman / at the top floor they gone come to kill King Kong."