Miley Cyrus Raps About Molly And Twerking In New Will.i.Am Music Video 'Feeling Myself'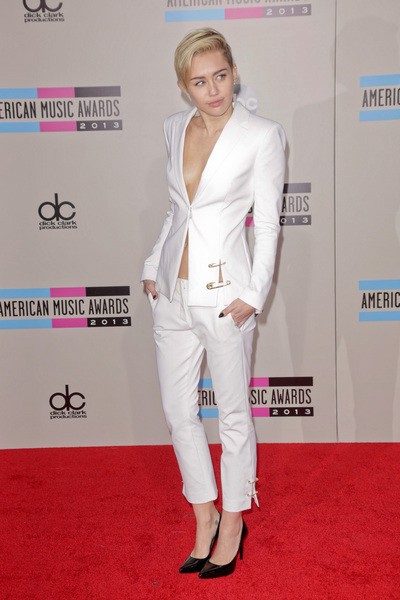 Miley Cyrus dons a skimpy black leather outfit and raps about twerking and "popping molly" in will.i.am's latest music video.
The video is for his new single Feelin' Myself, which is a fairly by-the-numbers rap song about long chains and nice cars. It's formulaic - even for will.i.am, whose best-known lyrics include "Monday, Tuesday, Wednesday, and Thursday / Friday, Saturday, to Sunday." However, Miley's involvement is making the new song buzzy.
During her verse Miley sings, "Now everybody trippin' like they poppin' molly / Up in the club, is where you can find me / I do it real big never do it tiny /If you about that bulls--t please don't remind me / I step in this mother--ker just to make it work / I get on the floor just to make that booty twerk / Shake, shake that ass like a, like an expert."
Miley is featured throughout the rest of the video, mostly fawning over will.i.am. as he raps about touring worldwide and having a car with suicide doors. Check it out above.