Miley Cyrus, Prince George And Kimye All Land On Barbara Walters' Most Fascinating People List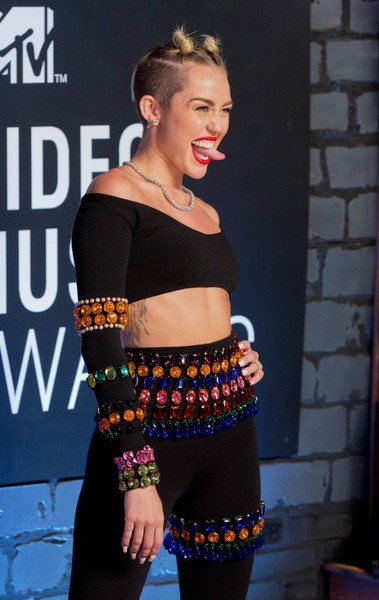 Miley Cyrus, Kim Kardashian and Prince William and Kate Middleton's newborn son, Prince George of Cambridge, are just a few of the names heading up this year's Most Fascinating People list from Barbara Walters.

Nine of the 10 stars on the newswoman's 2013 list have been revealed -- all except for her number-one pick.

Kardashian's fiance, rapper Kanye West shares a spot on the list with his bride-to-be, and The Hunger Games star Jennifer Lawrence, CIA whistle-blower Edward Snowden and "Good Morning America" anchor Robin Roberts also made this year's list.

Pope Francis and the guys from The History Channel's hit series Duck Dynasty are among this year's interesting personalities, along with Diana Nyad, who swam from Cuba to Florida at age 64.

But the most fascinating person in the world for 2013 remains a mystery until Walters' annual TV special, which airs on ABC on December 18 at 9:30 p.m. (ET).

This year's program will also celebrate the past 20 years of Walters' Most Fascinating People lists, which she began in 1993; and it will also be her last special. Walters announced her retirement from television earlier this year.

Last year's list included "Argo" director Ben Affleck, "Fifty Shades of Grey" author E.L. James, and One Direction.