Miley Cyrus Postpones Remaining U.S. Concert Dates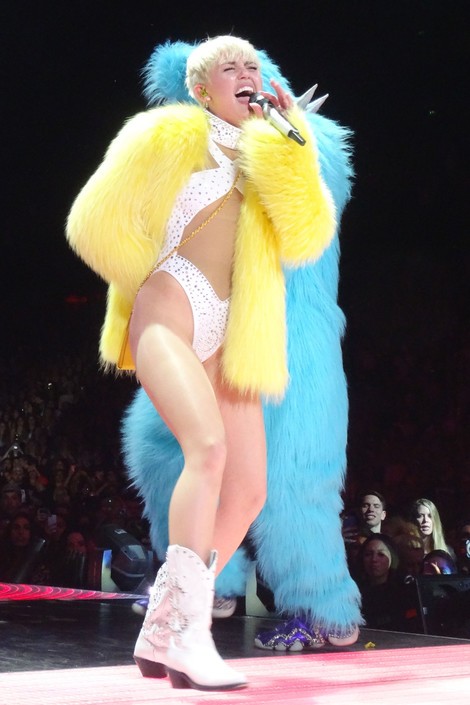 Miley Cyrus' severe allergic reaction has forced her to pospone the remainder of her U.S. "Bangerz" tour. Last week she cancelled concerts in Missouri and Tennessee after she was hospitalized due to an "extreme" reaction to antibiotics she took for a sinus infection.
Since she's still feeling ill, Cyrus and her team decided to postpone all the upcoming dates on the American leg of her tour, rescheduling them for August.
According to a statement on her official website: "All remaining U.S. dates on the Miley Cyrus Bangerz tour have been postponed. Miley is continuing to recover from the severe allergic reaction she suffered on April 15. Existing tickets will be honored on the new dates, which include previously cancelled and postponed dates."
She tweeted on Friday: "sick of waking up to needles" and then "sux seeing everyone havin fun in Nashville. My home town & the place I was looking the most forward to. Pissed off @ everything/everyone rn."
The U.S. leg of her tour is expected to resume on Aug. 1 in New York. The European leg of her tour will kick off in Amsterdam, Holland, on May 2.
Meanwhile, the 21-year-old singer is still mourning her beloved dog Floyd died, who earlier this month.