Miley Cyrus Posed Nude For The Fall 'Rebel Issue' Of V Magazine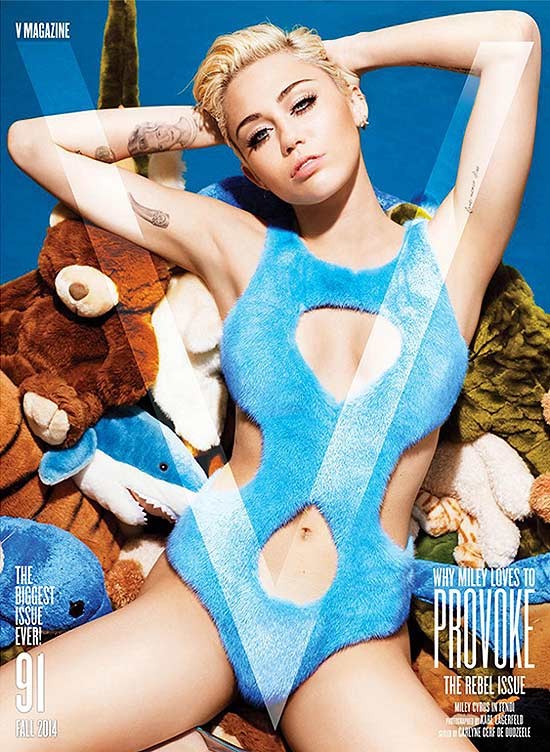 It doesn't hit newsstands for almost another two weeks, but buzz for V Magazine's forthcoming "Rebel Issue," which features Miley Cyrus on the cover in a furry one-piece swimsuit, has quickly been growing.

The singer, shot by none other than Karl Lagerfeld, appears fully nude in the issue, as evidenced by a pair of photos she posted on Instagram Thursday.

"shot by Karl Lagerfeld for @vmagazine #rebelissue," she captioned a censored image of herself (see an even less censored shot on page 2).

V magazine's "Rebel Issue" hits stands on Sept. 10.