Miley Cyrus' Pole Dance At Teen Choice Awards - Too Much? (Pictures & Video)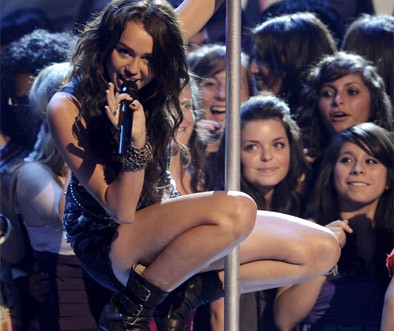 Miley Cyrus
danced around a pole in a skimpy pair of shorts flanked by scantly-clad dancers during her performance of 'Party in the USA' at the
Teen Choice Awards
. Is this too much for a 16-year-old at a kid's show? Pics & video below...
Miley, who turns 17 on November 23, seems to be making a concious effort to shed her young image. She showed up to the 11th annual Awards show in a super short mini skirt and tank top (scroll down for pics).
At the show she won six awards, comedy TV show and actress for "Hannah Montana;" music/dance movie actress and hissy fit for "Hannah Montana: The Movie;" music single for "The Climb" and summer song for "Before the Storm" with the
Jonas Brothers
. (Full list of TCA winners
here
)
She also presented
Britney Spears
, who wore a
short black dress
, with the Ultimate Choice Award saying "I'm a huge fans of hers."
Last week a Georgia man was charged with
attempting to stalk Miley Cyrus
after he returned to the set where she is filming a movie near Savannah weeks after police warned him to stay away.
Scroll down for a bunch of Miley Cyrus pole dancing pictures and red carpet pics.
Is it OK for a 16-year-old dress like this? Leave your comments below!
A fan taped Miley's performance, watch it here, we're not sure how long it will be up:
- Click pic for next page and more photos -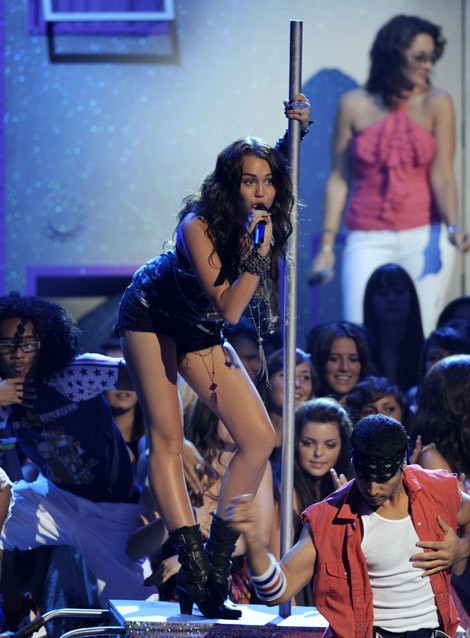 More Miley Cyrus Teen Choice Awards pictures, click for full size:





Slideshow: Hottest Pictures From 2009 Teen Choice Awards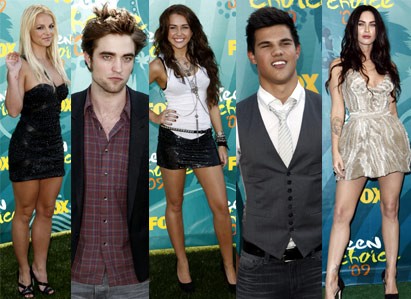 Images © AP Photo