Miley Cyrus Performs Sex Act On Male Blow-Up Doll, Rides A Giant Phallus At London's G-A-Y Club (See Pics!)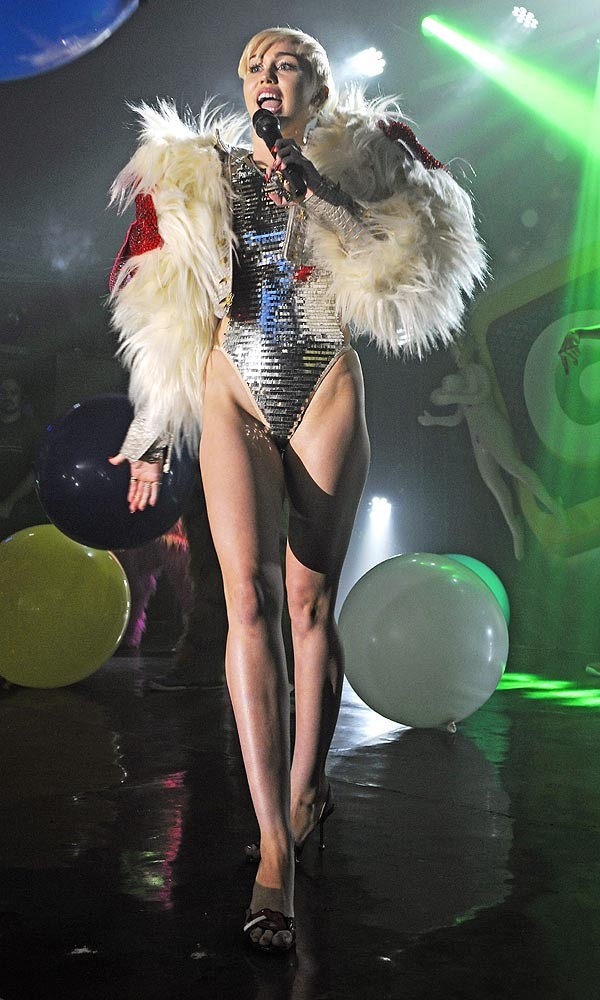 Miley Cyrus put on a surprise show at London's G-A-Y nightclub Friday night, giving the raunchiest performance on her "Bangerz World Tour" to date.

The singer kicked off the European leg of her world tour in the British capital earlier this week following a severe allergic reaction to some medication that kept her off the road for nearly a month, and Miley showed how excited she was during the brief gig, which included several props.

Cyrus has been criticized for her racy shows, which include lots of sexual innuendo, twerking and skimpy outfits; but Friday's show was downright dirty.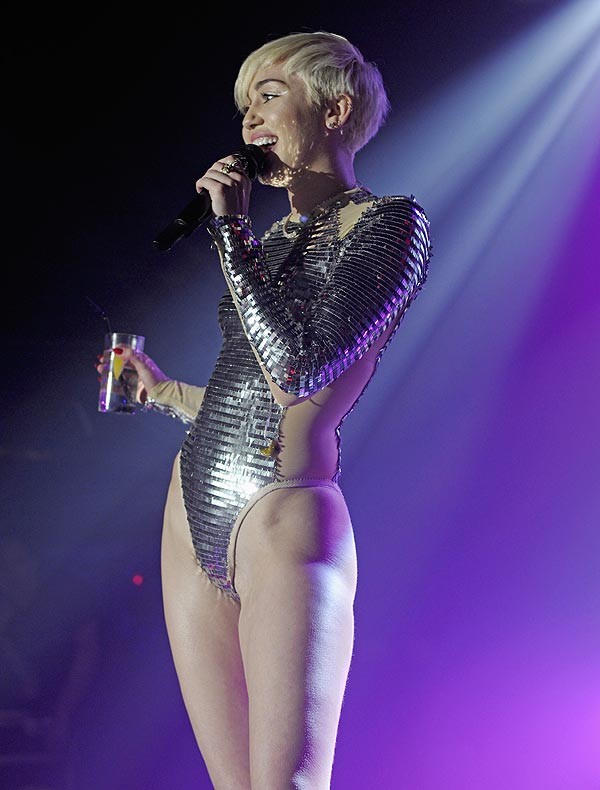 The 21-year-old put on her usual act, but added a few things -- like a giant blowup penis and a male blow-up doll. Which she fellated.

According to London's Daily Mirror, Miley told the crowd, "You know, everyone's a little bit gay. Some of us are just a little bit more than others. You know, it's the truth. All it takes is one cocktail."

"And if that doesn't work, sprinkle something in their drink. That's what I always do."

During the gig, Miley straddled the giant member and looked pretty serious as she sucked on the vinyl genitalia. She also celebrated a pal's birthday at the show, and gave a friend a cake shaped and decorated like a penis.

The photos that you want to see begin on page 2, because they're not safe for work. Other pics from the show start below...