Miley Cyrus Pees In The Woods & Posts A Picture, Adopts A Baby Pig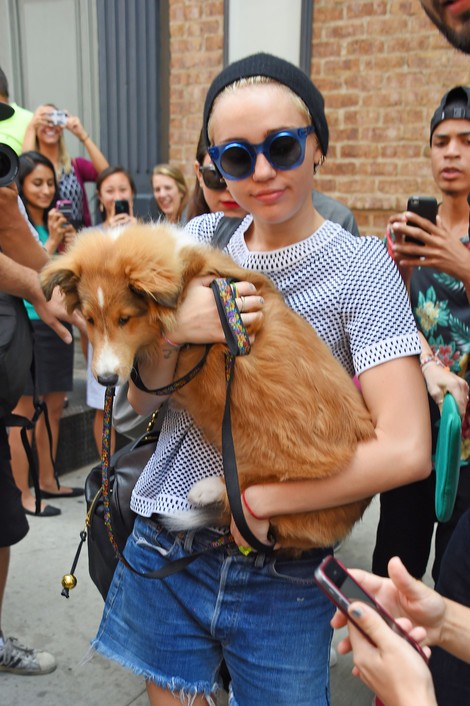 Miley Cyrus is known for posting risque images online, and earlier this weekend the singer shared a photo of herself squatting down and apparently relieving herself by a tree.
She didn't caption the image, in which she's staring up at the camera with her jeans pulled to her ankles.
One commenter wrote: "This is why she's so amazing. She just doesnt care bout what other people think. I think it is amazing how she is, and people need to stop talking s--t bout her."
Another added: "I admire the fact she post weird stuff, she's different from all the other celebrities. She seems more real and she isn't fake at all. Just goes to show all celebrities are just normal weird humans."
Meanwhile, The Federal Communications (FCC) is investigating NBC's concert special "Miley Cyrus: Bangerz Tour" to determine if the network violated "sexual or excretory activity" standards.
The show aired on July at 9 p.m. and featured the pop star grinding her backside against an Abraham Lincoln lookalike. She also hung out on stage on a giant bed with half-naked men and women.
The star has also added a new member to her pet family - a little pig named Bubba Sue.