Miley Cyrus & Paris Jackson Appalled By #Cut4Bieber Epidemic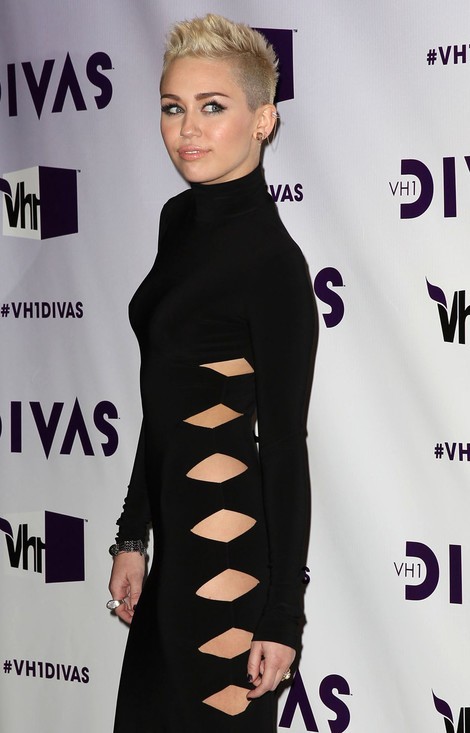 Miley Cyrus is disgusted that internet trolls are encouraging fans of Justin Bieber to harm themselves to protest recent photos that appear to show him smoking marijuana.
Last week images of Bieber appeared online showing him holding a roll-up cigarette, which some believed to be a joint. The photos caused controversy because many fear he isn't setting a good example for young Beliebers.
In response to the leaked pics, Bieber wrote on Twitter: "Everyday growing and learning. trying to be better. u get knocked down, u get up... i never want to let any of you down."
Then things took a turn for the worse. Internet users at 4Chan.org launched a hoax campaign urging impressionable youngsters to cut themselves to draw the singer's attention.
On Monday night, "Cut4Bieber" became a trending topic on Twitter and attracted the concern of stars like Cyrus, who urged kids to "stop with this #Cut4Bieber self harming is serious."
Cyrus also defended her singer pal, writing, "Don't blame this on Justin, it's his life no one else's!" She later removed the tweet.
On Tuesday Cyrus followed up with the message: "If people are really saying they are gonna cut themselves cuz (sic) Justin Bieber could've smoked some weed the world really is coming to an end!
 
"I really hope this cutting s**t is just a bunch of punk a** haters that have nothing better to do & no one out there (is) harming themselves. If you are... seek help."
Bieber fans inundatedd Cyrus with notes of concern, assuring her they were not cutting themselves. Cyrus responded, "I'm glad to know my friend has such dope fans."
Michael Jackson's daughter Paris was also outraged by the prank. She tweeted: "can we PLEASE stop this #cut4bieber epidemic!! seriously!! it's hurting way to (sic) many people and this whole thing is unbelievably ridiculous!!"