Miley Cyrus On Joe Jonas Rumors: 'Don't Believe Everything You Read'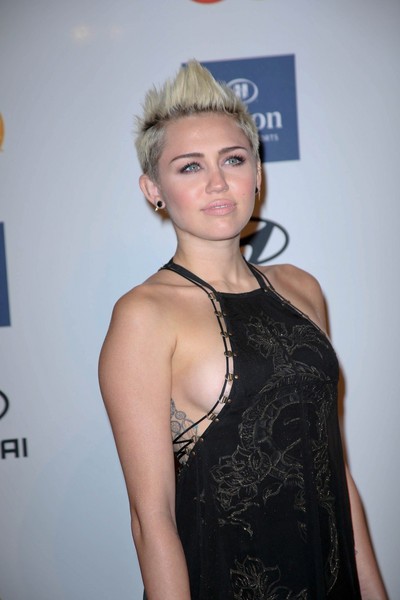 Miley Cyrus has denied reports she's hooking up with her ex-boyfriend Joe Jonas behind her fiance's back.
The former "Hannah Montana" star recently spurred rumors that she and Liam Hemsworth were having relationship problems after she was photographed without her engagement ring while he was in Australia visiting friends and family.
The singer/actress says they are still together and after alluding that her engagement ring was being cleaned, she posted photos of herself wearing it again.
And now she insists she is not seeing Jonas, whom she dated in 2007.
She wrote on Twitter: "I literally haven't seen Nick Jonas in years. Don't believe everything you read folks. Why are magazines allowed to publish straight bull s**t...I couldn't have 'ran' into anyone because I haven't went to eat out in public in weeks because of the amount of paparazzi outside my house."