Miley Cyrus On Her VMAs Performance: 'It Was A Breath Of Fresh Air!'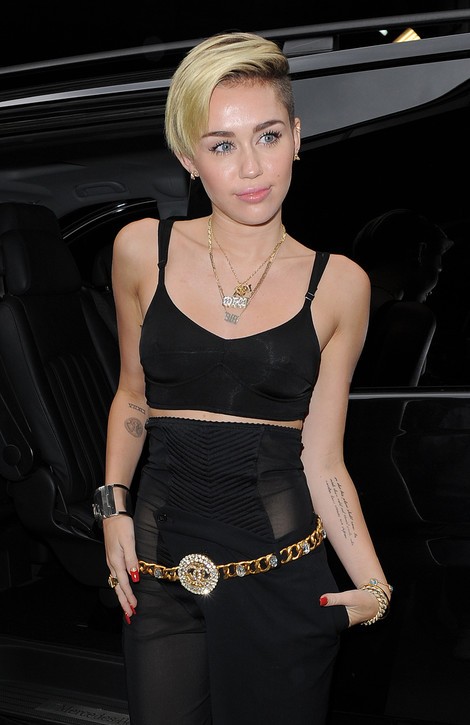 Apparently, Miley Cyrus' notorious performance at the MTV Video Music Awards was even more X-rated than viewers realized, because producers used different camera angles to hide her mischievous antics.
 
The 20-year-old pop star sparked outrage across the world with her raunchy routine at the event last month when she donned latex underwear, provocatively rubbed herself with a foam finger and 'twerked' against Robin Thicke during their rendition of his hit Blurred Lines.

Now, Cyrus has revealed the performance was even racier than TV viewers realized, but her more jaw-dropping antics were cut from view.

Cyrus tells Fashion magazine, "I was trying to slap Robin's a** but no one saw it! Believe me! MTV edited so much. They cut almost everything I did."

The Wrecking Ball hit-maker is also adamant she is proud of the performance, adding, "I feel like music is really stale right now... The reaction to what I did has been insane. I think it was a breath of fresh air!"

Furthermore, Miley insists she is used to being criticized for her antics, but she doesn't feel the need to compete with her music peers.

She explained: "When it comes to critics, I have my blinders on and I don't really feel like I have to compete with other pop artists. If there is no competition, there would be no reason for any of us to show up to work. At an office, everyone is trying to be boss."

"Pop music is the same. What I wear adds a factor that other girls can't compete with."