Miley Cyrus' New Pixie Cut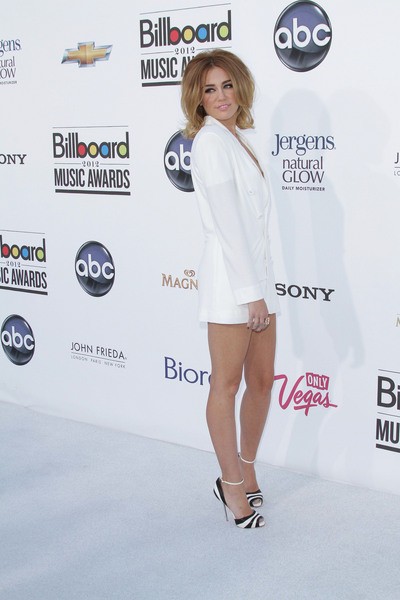 Despite protests from fans, Miley Cyrus chopped her hair off over the weekend.
She tweeted a photo of of her stylist, Chris McMillan, about to cut her trademark bun when fans started protesting. Her response? She tweeted, "It's happening. if you don't have something nice to say don't say anything at all. my hair is attached to my head no one else's and it's going bye bye :)"
The singer/actress proceeded to post several pics of her new blonde pixie cut and made comments on Twitter, including ""feeling so happy in my skin," "never felt more whole in my life," "bliss :)" and "my dad @billyraycyrus used to tell me "opinions are are like (a--)holes every body has one" LOVE my hair ? feel so happy, pretty, and free."
We wonder what her fiance Liam Hemsworth thinks of her new 'do?
But nothing is permanent in Hollywood. If she does wind up regretting her decision, she can always get extensions.
Check out Miley's new look...