Miley Cyrus Moves Back Into Her Childhood Home With Liam Hemsworth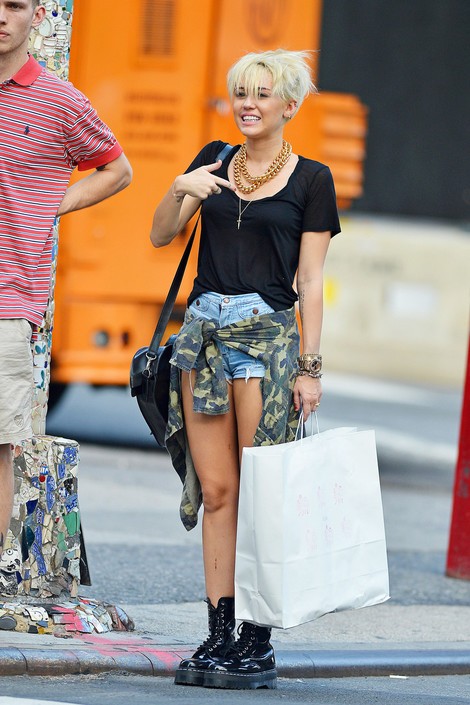 Miley Cyrus and her fiance Liam Hemsworth are moving into the house the actress and her parents used to live in.
Cyrus grew up in the Mediterranean-style villa in San Fernando Valley, Calif. Eventually, her parents Billy Ray and Tish bought a property two doors down, and now Miley and Liam have claimed the vacant house.
The singer/actress finds using the master bedroom a little strange, but she enjoys being so close to her parents.
"It's really weird (sleeping) in my parents' room. Now it's my room, and Liam is at my dad's sink and I'm at my mom's. It's really strange but also really cool...If Liam is traveling and I'm feeling creeped out, I can go to my parents'. Or I'll walk over there in the morning for coffee," she told Marie Claire magazine.
Bob Hope's widow Dolores lives directly next door, and she allows Miley & Liam to cut across her lawn in order to see her parents. The neighborhood is celebrity friendly. Sean "Diddy" Combs lives across the street.