Miley Cyrus Mourns Dog's Death With New Puppy, Marijuana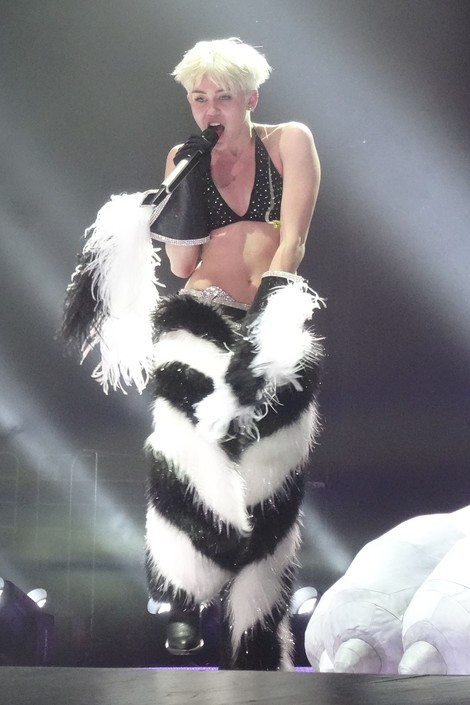 Earlier this week, Miley Cyrus' beloved Alaskan Klee Kai named Floyd died, and her mother Tish got her a new puppy on Fiday to ease the pain.
The singer, 21, posted a photo of the adorable dog, named Moonie, on Twitter, writing: "my mama knew my heart was broken & this morning I woke up to Moonie kisses."
Despite the new addition to her family, Cyrus is still in mourning. "no one could ever replace my baby Floyd but this precious angel is lendin me some fur to cry on along with my other babies," she tweeted.
The singer also numbed the pain by smoking some pot, something she is known for indulging in.
She wrote: "Can't wait to introduce Bean and Happy to Moonie Currently soakin up some Moonie &Mary Jane.... so many emotions I am exhausted."
On Wednesday, Cyrus performed in Boston for her "Bangerz" tour and cried about her loss. She is a well-known animal lover and takes care of several rescue dogs.
She said of her loss: "Today is the 2nd worst day of my life. I don't wanna say it because I don't want it to be real... But my precious baby Floyd has passed away. I am broken. I know I don't mean it but I wish he would've taken me with him this is unbearable. What am I gonna do without him? I am miserable."
my mama knew my heart was broken