Miley Cyrus & Mom Heading For A Fight?

Miley Cyrus fears she'll be fighting with her mother over house decor once she moves out of the family home in November - because the pair has completely different views on home style.

The "Party In The U.S.A." singer admits she's keen to move into a place of her own when she turns 18 this winter, and she knows she can count on mom to help her find the perfect dream house - but then the problems will start.

She says, "My mom is, like, an interior designer... so my mom's gonna help me do all of that stuff, but we have pretty much the most opposite taste of any two human beings on the planet, so I have a feeling there's gonna be some fist fights in (furniture store) Ikea.

"I want everything on the floor and really zen and my mom likes chandeliers. I wanna be able to touch stuff in my house and not be afraid of breaking it. She'd yell at me my whole life about breaking stuff in the house.

"My room right now is actually a wreck... I have, like, skull posters on one side and Marilyn Monroe on the other side and everything's on the floor... but even though it's messy, I can find everything in the mess."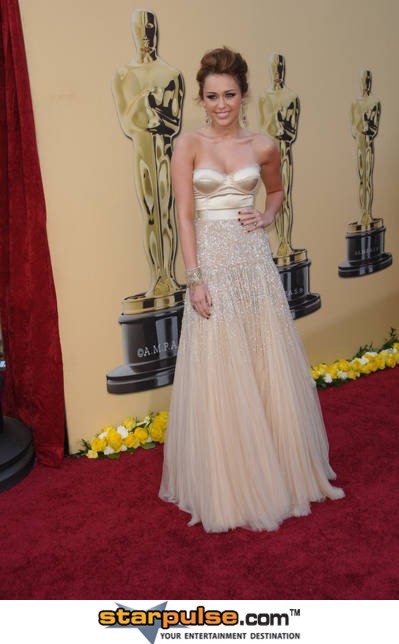 Click for more great Miley Cyrus pictures: