Miley Cyrus Looks Like A Biker Chick While Out & About In L.A.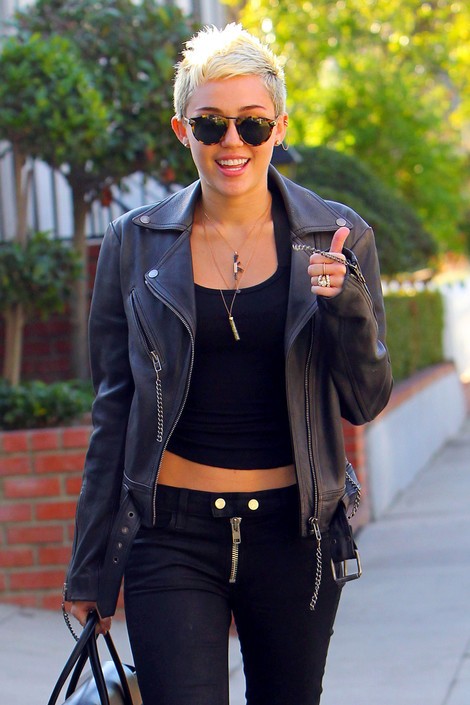 We spotted a happy Miley Cyrus rocking a leather jacket full of chains while she was out and about in Los Angeles on Wednesday. She also wore a black tank top, which exposed part of her belly, tight black pants, sunglasses, and shiny black shoes.
Cyrus, 20, recently opened up to Cosmopolitan magazine about about the perils of finding lasting love. She explained: "I'm happy I don't have to date anyone. I was like, 'I'm so happy I'm married, because you guys are cruel!'"
A rep has since come forward to deny the actress has secretly tied the knot to her fiance Liam Hemsworth, 23.
The actress has a new film coming out next month. "So Undercover" will be released direct to DVD and Blu-ray on Feb. 5. The movie centers on a tomboy private investigator who goes undercover as a sorority girl to protect a student whose father is set to testify against a dangerous mobster.