Miley Cyrus Looked Surprisingly Tame On The Bambi Awards Red Carpet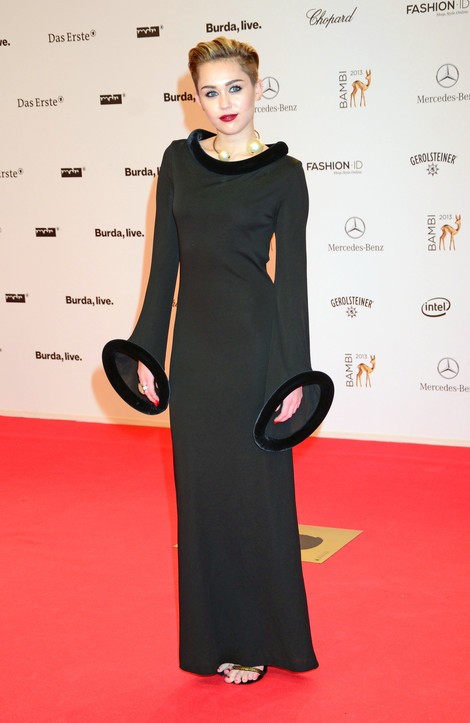 In a vast departure from her favored look-at-me style, Miley Cyrus attended the Bambi Awards in Berlin, Germany, on Thursday looking quite modest.
The singer wore a floor-length black dress with long bell sleeves and strappy gold heels. She paired the look with an unusual choker, gold ring and bracelets.
In recent months, Cyrus has prided herself on delivering shocking live performances (MTV European Music Awards) and music videos ("Wrecking Ball"). She also likes to to flaunt her figure in tight, skin-revealing ensembles.
Ironically, it's when she scales back and dresses more conservatively that she makes more of an impact.
Less is more, Miley.