Miley Cyrus & Liam Hemsworth Not Getting Married Anytime Soon
When 19 year-old Miley tweeted, "Super lazy Sunday! Can't wait for next week! It'll be filled with happiness", she definitely did not think that her tweet would spark off rumors and speculation about her wedding with 22 year-old fiancé Liam.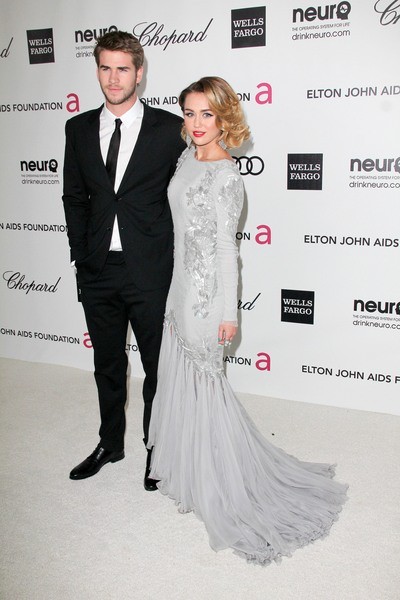 Well, Twitter was set abuzz after fans misinterpreted the "Who Owns My Heart" singer and "LOL" actress' tweet.
Liam's spokesperson told Gossip Cop, "Haven't heard that."
The Australian actor is currently shooting the film "Empire State" in New Orleans, alongside Emma Roberts and Nikki Reed, and will only return to Los Angeles for a night next week to receive an award from Australians In Film on Jun 27.
When Miley tweeted that the next week would be filled with happiness, she probably meant that she'd finally get to see her fiancé again after being separated for such a long time.
A source also told Us Weekly that the couple would not be tying the knot anytime, after Liam proposed with a beautiful 3.5 carat ring on May 31. They also said that the pair, who co-starred in "The Last Song" together, are "enjoying being engaged" right now, and there was no rush.