Miley Cyrus Leaves Little To The Imagination In Sexy, Skin-Baring Shoot for V Magazine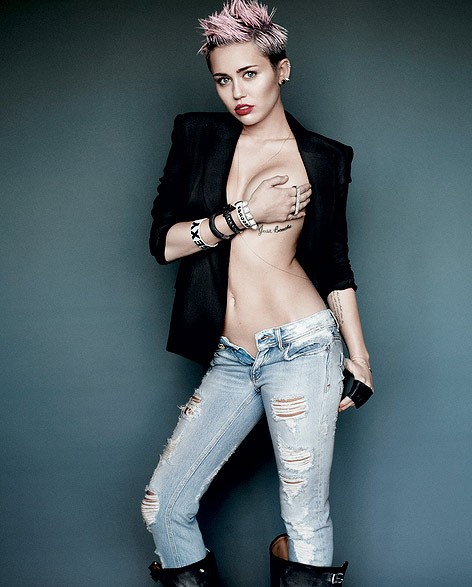 Miley Cyrus has bared nearly all for the Summer issue of V magazine, showing her sexy curves and leaving very little to the imagination in a racy new photo shoot.

The 20-year-old star posed provocatively for photographer Mario Testino in the shoot; and once again she's tackled the subject of her relationship with Liam Hemsworth -- hoping to put all the recent rumors of a breakup to bed once and for all.

"I'm not home with my boyfriend all the time," she explains. "We work! He gets up to work out at six and I come home around five from the studio.

"Every week it's, 'Are they broken up? Because we don't see a photo of them.' I don't have time to go to Starbucks with my boyfriend every morning. I wish I did, but I don't."