Miley Cyrus Leaks News That She's Number-One On Maxim's 'Hot 100' List This Year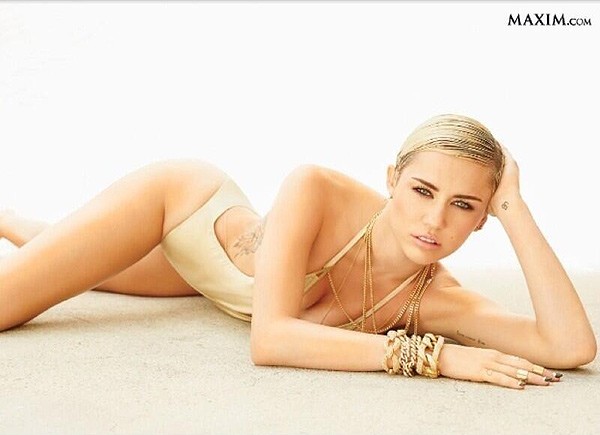 Miley Cyrus joined Instagram on Saturday, and the first thing she did was break the news that she's landed the top spot on the 2013 Maxim Hot 100 list.

The singer/actress spilled the beans in her very first post, captioning a sexy shot from the magazine, "My 1st Instagram is dedicated to all my fans... thank you for crowning me #1 Maxim Hot 100."

Miley also shared the news on her twitter page, posting, "Didn't know this was coming out yet! I'm so happy to be #1 on Maxims HOT 100!"

The 20-year-old star has jumped all the way from number 68 last year to topping this year's list, following last year's victor Bar Refaeli.

The magazine will hold its annual party to celebrate the "Hot 100" issue in Hollywood on May 15.

Miley recently bared nearly all for a sexy spread for V Magazine and another for the UK version of ELLE magazine.

Ironically, she told ELLE that she isn't interested in showing lots of skin in photo shoots anymore.

"A star is someone who doesn't have to take her clothes off to be sexy because you naturally have star power," she told ELLE UK. "Sex does sell, but you have to find a way that's not just showing your t*ts."

It's a good bet she'll be baring a lot for an upcoming issue of Maxim, though, Refaeli stripped down for the September 2012 issue following her selection as number-one last year.