Miley Cyrus, Kim Kardashian & More Stars Voted The Worst Celebrity Role Models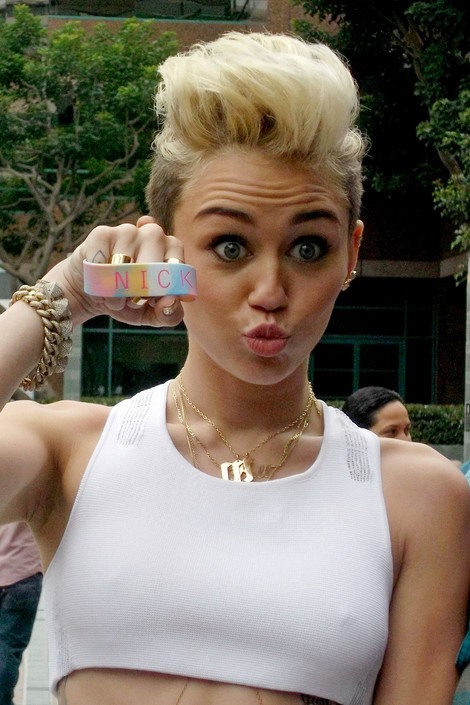 A new survey names Miley Cyrus and Chris Brown as the worst celebrity role models for children.
The former "Hannah Montana" star, 19, earned 68 percent of parents' disapproval in the new poll from CouponCodes4u.com. The singer/actress, who recently said that marijuana isn't that dangerous, no longer embodies a squeaky clean image - thus putting her in the number-one slot.
In the female version of the poll, Cyrus narrowly beat out Lindsay Lohan, who garnered 65 percent of the unpopularity vote. New mom Kim Kardashian, Amanda Bynes, and "Teen Mom" and aspiring XXX star Farrah Abraham rounded out the top five female stars who have a negative influence on kids.
As for the guys, Brown garnered 71 percent of the vote in the poll. He famously assaulted then-girlfriend Rihanna in 2009 on the eve of the Grammy awards.
Kardashian's boyfriend Kanye West came in second place with 67 percent of the vote, followed by Justin Bieber, who has been making headlines recently for reckless driving and his run-ins with the paparazzi.
Lil Wayne and Charlie Sheen also came in on the top five.