Miley Cyrus Keeps Pushing The Envelope, Gets Naked In Latest Video, 'Wrecking Ball'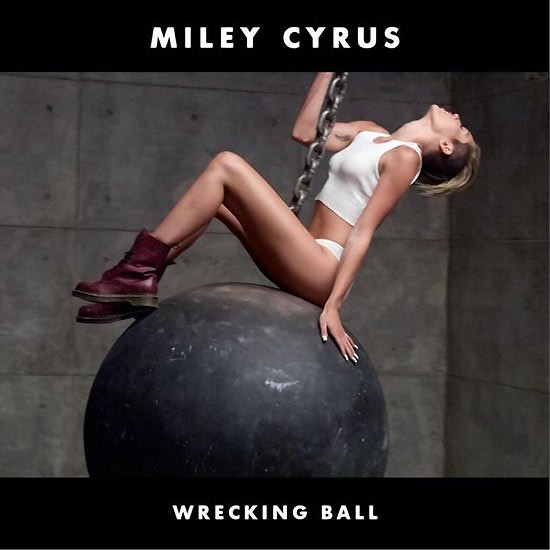 Just when you thought she couldn't get any racier than her 2013 MTV Video Music Awards performance, Miley Cyrus has gone and done just that.

The teen singer continued her recent raunch-fest with the release of her new video, "Wrecking Ball", in which she appears completely naked save for a pair of work boots.
The song is the second single off the former Hannah Montana star's forthcoming album "BANGERZ", which hits stores and digital October 8.
The video begins with a close up on Miley's face as a lone tear runs down her cheek as she begins singing, and when the chorus kicks in the singer walks through a small concrete room dressed only in a nearly see-through tank top and a pair of white panties while carrying a sledgehammer.
She then rides atop a swinging wrecking ball, suddenly appearing naked on top while the camera strategically pans around to make sure the viewer never really gets to see any actual nudity.

The video, directed by famed celebrity photographer Terry Richardson, also features Miley's tongue -- something she's had a lot of trouble keeping in her mouth lately -- as she licks her sledgehammer a few times.
"Wrecking Ball" set a new record on video website Vevo, pulling in over 14 million viewers in its first 24 hours of release.
There's not much more to it than that. Check out the video below (NSFW)...