Miley Cyrus, Katy Perry Attend 'Britney: Piece Of Me' Concert Kickoff In Las Vegas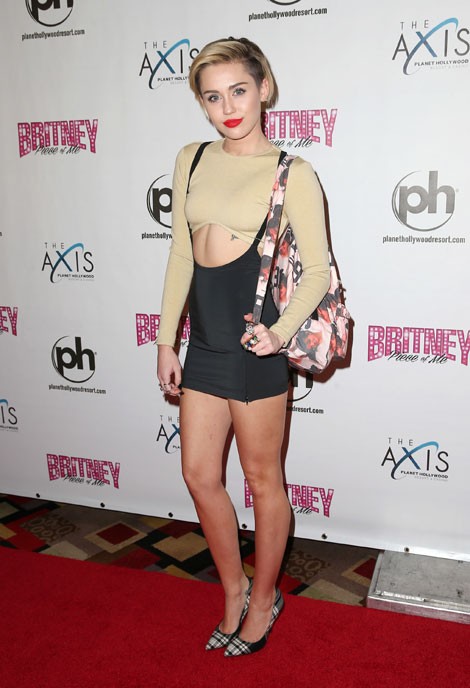 A few of Britney Spears' famous pals came out to support her for the red carpet grand opening of "Britney: Piece of Me" at Planet Hollywood Resort & Casino on Friday night.
The blonde pop star just started her two-year Las Vegas residency, and Miley Cyrus and Katy Perry were among the concertgoers who popped in to watch Spears perform.
Cyrus wore a torso baring black and beige mini dress with plaid pumps on the red carpet, while Perry wore thigh-high black socks with a white Nu Frenz oversized jersey top.
"Extra" host Mario Lopez also got into the fun and made an appearance on the red carpet as well as in the actual show. At one point he crawled across the stage on all fours wearing a leather outfit. Former "American Idol" star Adam Lambert also showed up for the concert.
Spears sung 23 of her hit tunes during the the 90-minute performance, which featured multiple costume changes, wigs and outrageous dancing, according to MTV.
Check out more red carpet pics...