Miley Cyrus Isn't The Only Celeb Who Works The Pole

Miley Cyrus
' latest risqué
Teen Choice Awards dance number
has inspired and motivated Starpulse to look into some other stars who aren't afraid to work the pole.
There are plenty of celebrities who have admitted to trying a little pole dancing and enjoying it! Whether it's for a film or exercise, these stars aren't embarrassed about their exercise of choice.
Check out a few stories about celebrities who live out their stripper fantasies at home or in the movies:
Kid Rock's Portable Stripper Pole
Heather Graham Finds Pole Dancing Inspiring & Empowering
Lindsay Lohan To Continue With Pole Dancing Classes
Fergie Left Red-Faced As Mom Quizzes Her About Stripper Pole
Lindsay Lohan Gets Banged Up Practicing Pole Dancing for Latest Film
Dannii Minogue Not Happy About Photos Of Her From Strip Club
Fergie from the Black Eyed Peas To Strip for 'The Sopranos'
Kate Moss and Lindsay Lohan Pole Dance
Want to Sleep in Carmen Electra's & Ashlee Simpson's Rooms?
50 Cent Drops Price On Stripper-Pole Filled Mansion
Amy Smart Insisted Stripper Poles Were Sanitized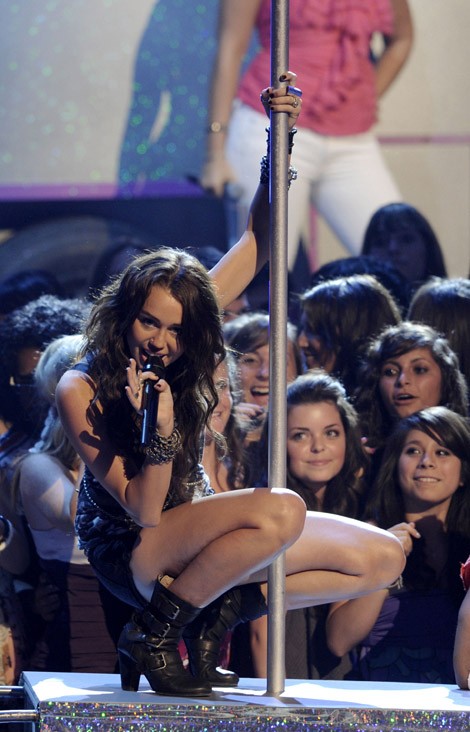 Image © AP Photo