Miley Cyrus Is Wearing Her Engagement Ring Again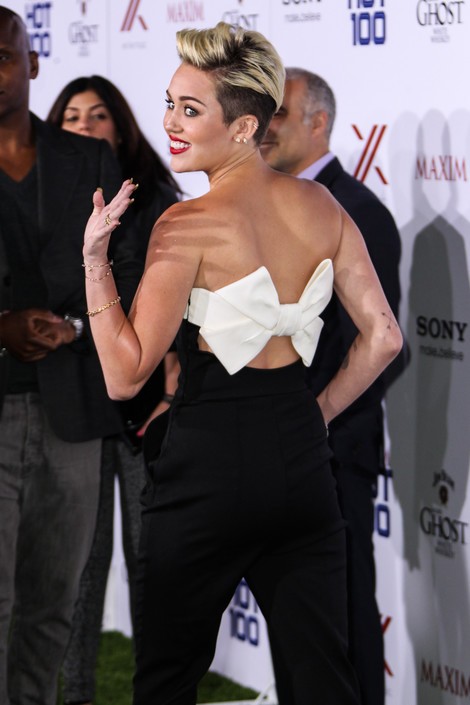 Miley Cyrus has quelled the on-again, off-again speculation about her relationwhip with Liam Hemsworth by stepping out last night wearing her engagement ring.
The singer/actress attended Maxim's 2013 Hot 100 Party wearing the giant sparkler on her left hand; however, we would have been better convinced had she had Liam by her side.
In March, Miley was spotted without her engagement ring while Liam visited family and friends in his native Australia. The couple then announced they were postponing their summer wedding to a later date, spurring rumors of a split
However, she told the June issue of Elle UK: "We have a house together and dogs. It just seems right to be wearing this ring and to be committed. But, we keep our relationship low-key and don't talk about it anymore."
Cyrus has kept mum on the topic ever since.