Miley Cyrus Is Super Skinny In Her Fiance's Jeans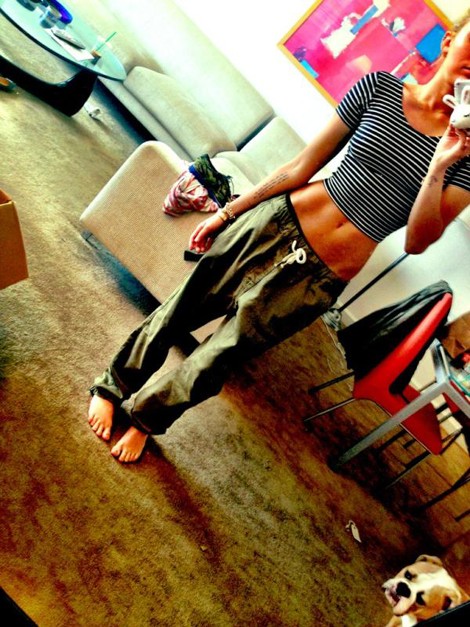 Miley Cyrus, who has come under fire for being both too fat and too skinny, recently tweeted a photo of herself in Liam Hemsworth's jean.
"my "Fiance" jeans. but for real though," she posted on Twitter on Thursday. Miley, 19, and Liam, 22, got engaged earlier this summer.
The actress, who works out all the time and claims to have a gluten and lactose allergy, looks very thin in baggy pants and a cropped striped t-shirt. Her pooch Zigz makes an appearance in the right corner.
Earlier this week police received a prank call warning of a shooting at Miley's home. Authorities believe the call was the work of a "911 abuser" and are investigating the hoax.