Miley Cyrus Is Secretly Dating 'Bangerz' Producer Mike Will Made-It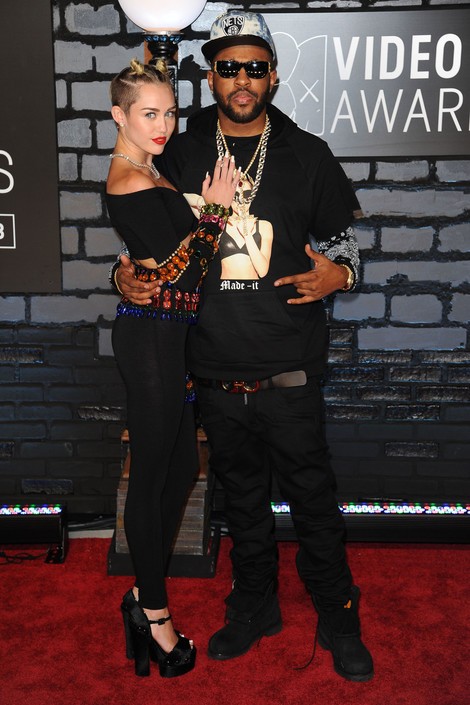 Miley Cyrus has been secretly dating music producer Mike Will Made-It for the past nine months, reportedly starting up a romance with him shortly after her split from actor fiance Liam Hemsworth.

Miley's latest album, "Bangerz," was executive produced by Will, real name Michael Williams II, who also produced several of the album's tracks, including the first single, "We Can't Stop."

Sources tell Us Weekly magazine that the couple have been close since the time "Bangerz" was released (October 4, 2013).

"Everybody in her circle knows they've been together this whole time," one source close to Miley told the magazine.

Another said that the couple has been "pretty serious" and that even Miley's mom, Tish, considers him "part of the family" already.

The couple has been apart since Miley's tour began, but they often meet up and they talk every day.

During last month's BET Awards, Mike, 25, and Miley, 21, the couple was "all over each other," according to another insider.