Miley Cyrus Is Obsessed With Honey Boo Boo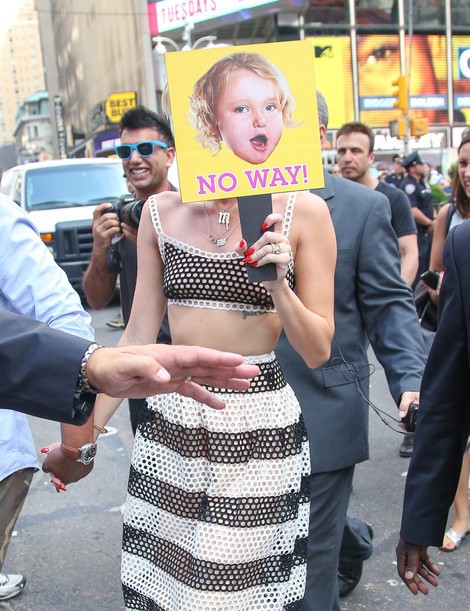 We spotted Miley Cyrus joking around with fans in New York City on Monday while making her way into "Good Morning America."
The singer/actress wore a black and white striped skirt with a coordinating bralet while covering her face with a Honey Boo Boo mask. Cyrus also wore bright red lipstick and painted nails to match.
Cyrus is a self-confessed fan of the show. She was born in Tennessee, so it's really no surprise! While on GMA she posed with Mama June Shannon and posted a photo on Twitter with the caption: "I'm obsessed!"
The new season of "Here Comes Honey Boo Boo" premieres Wednesday, July 17, on TLC. The "world premiere event" features a watch-n-sniff card that enables viewers to - you got it - smell things while watching the episode.
The season premiere features a roadkill dinner and butter slip n' slide.
Check out more photos...