Miley Cyrus Is Keeping Her $100,000 Engagement Ring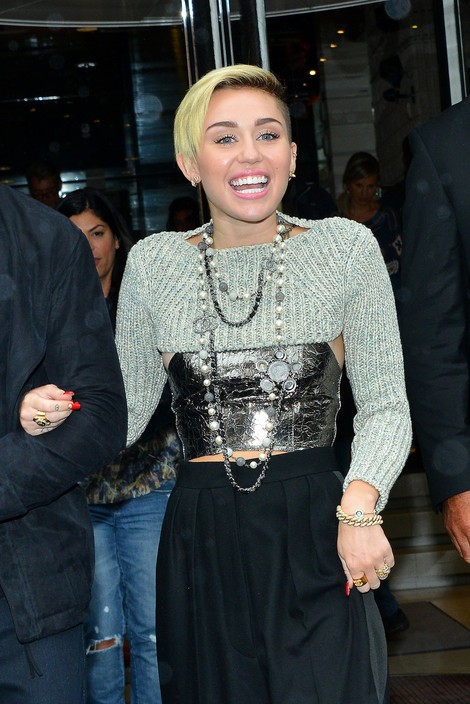 It appears Miley Cyrus will be keeping the engagement ring she received from ex Liam Hemsworth - although she might not be able to get rid of it if she wanted to.
A source tells E! News that the ring hasn't been returned to Neil Lane, where Liam purchased the 3.5 carat gold sparkler. "Generally, the protocol is for the bride to keep the ring. It's up to her whether or not she wants to return it or keep it as a memento," the source added.
The source also speculates that it could be difficult for Miley to sell the ring, since it's practically one-of-a-kind.
"…It's such a recognizable ring. If you were a bride-to-be, would you want a ring with that kind of negative history associated with it?"
The Neil Lane ring is worth over $100,000, and the jeweler says the diamond was cut in the late 1800s.
Of course, there are a few memorabilia fans out there that would pay for the ring, but we assume Miley wouldn't want some random person showing off her ring in an exhibit and telling the story of her failed engagement.