Miley Cyrus is Hosting This Week's 'Saturday Night Live' (Video)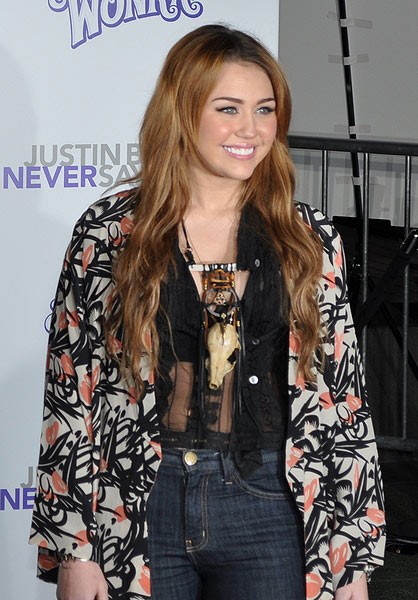 Miley Cyrus is set to host this week's episode of Saturday Night Live, which also features musical guest The Strokes.

The Hannah Montana star shot a short promo for her spot on the show with cast member Kenan Thompson and even hinted that she's ready to take on making fun of herself - referencing the show's ongoing bit "The Miley Cyrus Show," in which cast member Vanessa Bayer plays the role of Miley and Hall Pass star and SNL regular Jason Sudeikis plays her dad, Billy Ray.

Miley says, "It's pretty cool," in the promo, which leads us to believe that she's up for poking a little fun at herself in the recurring skit.

One thing we don't expect, though, is the real Billy Ray to show up after recent comments the star made implying that Hannah Montana "destroyed" his family. Stranger things have happened on the show in the past, though, the real Sarah Palin showed up while Tina Fey was mocking her; Mark Wahlberg stopped by to confront Andy Samberg over his impression of him; and more recently Facebook creator Mark Zuckerberg dropped in for an awkward moment during The Social Network star Jesse Eisenberg's opening monologue when he hosted the show.

But will this be the last we see of Miley for a while?

She recently announced that she'll going on tour soon as she has no more movie projects lined up after filming recent pics with Demi Moore and Kelly Osbourne.

Miley Cyrus hosts an all-new SNL March 5 with musical guest The Strokes, airing at 11:30pm on NBC.
Click for more great Miley Cyrus pictures: