Miley Cyrus Inexplicably Tops 2013 Maxim Hot 100 List - How It Happened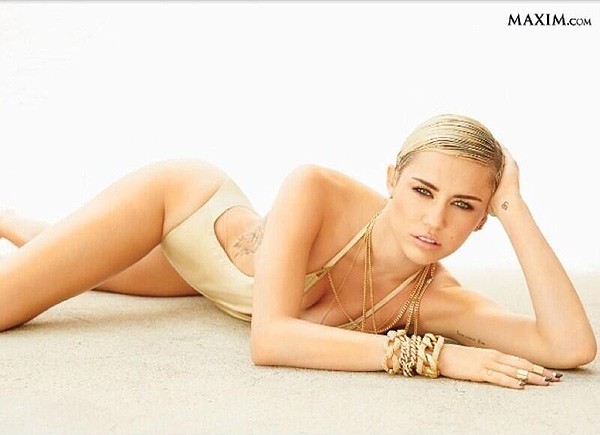 Miley Cyrus is sitting pretty atop this year's Maxim Hot 100 list, which ranks and lists the 100 hottest women (and the occasional man) this time every year.

Miley broke the news herself a few days ago, christening her new Instagram page with her image from the magazine and the message, "My 1st Instagram is dedicated to all my fans... thank you for crowning me #1 Maxim Hot 100."

The news has been a bit puzzling, especially since Miley takes the crown from last year's winner Bar Refaeli and beat out such hotties as Selena Gomez, Megan Fox and... Hoda Kotb?

Yes, Hoda Kotb, aka Kathie Lee Gifford's "Today Show" drinking partner who divulged how she styles her "hair down there" on an episode of the show. Apparently Maxim readers -- and "landing strip" fans -- found that sexy enough to include her on the list. She's #79 on the list, besting the likes of Ashley Benson, Allison Williams and Zooey Deschanel.