Miley Cyrus: 'I'm Going To Change, Wish I Had More Time For Liam Hemsworth'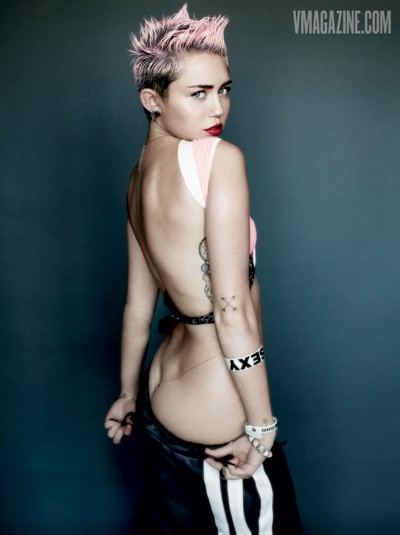 Miley Cyrus is more than ready to shed her pop image, but that doesn't mean she's ready to shed Liam Hemsworth.
In an interview with V Magazine entitled "The Emancipation of Miley," she and Pharrell Williams discuss her upcoming album and her struggle to leave her "child star" past behind and begin making mature music.
"No one would give me the chance to say, 'Turn the Auto-Tune off, turn the filter off, and just listen to what I'm saying.' [Pharrell] was the first person that ever did that," she says.
"… that's not who I am, that's not where I want to sing, that's not what I want to sing, and that's not what I want my voice to sound like, because you can't hear me through there."
The interview was partnered with a handful of risqué photos of Miley in which she sports different hair colors.
Cyrus also touched on how important her new album is and how her constant work in the studio strained her relationship with fiancée Liam Hemsworth... and how she plans on spending her free time with him.
She explains, "I'm not home with my boyfriend all the time. We work! He gets up to work out at six (am) and I come home around five (am) from the studio. 
"Every week it's, 'Are they broken up? Because we don't see a photo of them'. I don't have time to go to Starbucks with my boyfriend every morning. I wish I did, but I don't. 
"I've put this record before everything and I've never done that before. I've put too much into this record to put anything else in front of it..." 
"I'm going to change. I'm going to be different. I'm going to do what I want to do. (But) I'd rather chill at my house and be there for the time I actually get to spend with him." 
Check out more sexy photos from her photo shoot on the next few pages...