Miley Cyrus: 'I Like Wearing No Clothes So Much And I'm Always Naked'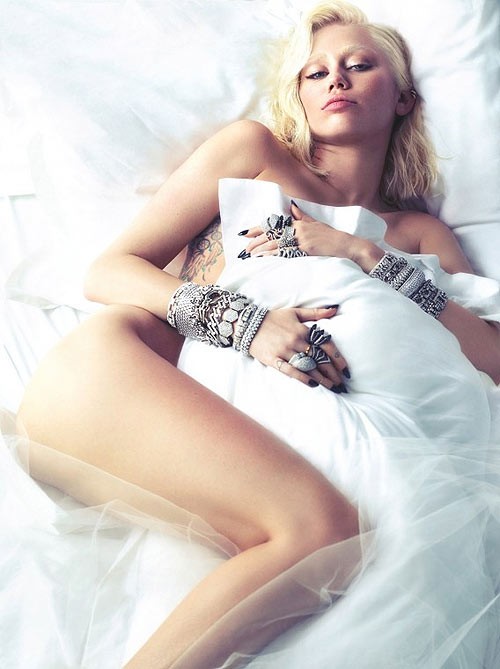 Miley Cyrus has opened up in a new interview with W Magazine, discussing what life has been like since she broke her engagement to actor Liam Hemsworth last September, and how porn has made her skeptical about dating anyone anytime soon.

"Guys watch too much porn," she says. "Those girls don't exist. They're not real girls. And that's like us (women) watching romance movies. That's girl porn, because, like, those guys do not exist."

She adds that the guys closest to the ones in chick-flicks always "try too hard" with her.

"...it's just like, 'I don't need you to impress me. I don't want you to, like, take me to fancy restaurants.' I hate sitting down for dinner!"

She's a homebody.

"You don't have to do that to me! You don't have to take me on trips! I literally just want to chill here!"

"That's why I'm, like, not trying to jump into a relationship," she adds. "I love my music so much, and I love what I'm doing so much that that has become my other half—rather than another person. I never leave the house. Why go to a movie? I've got a huge-ass TV. We've got a chef here that can make you great food. We don't need to leave. I would just rather be here where I'm completely locked in."

Miley, who wears an Alexander McQueen top with nothing else in one of the images, says she enjoyed her shoot for the magazine, in which she reveals a lot of skin.

"We never were inside, and we never wore shoes," she says of the shoot. "I think it's why I like wearing no clothes so much and I'm always naked."