Miley Cyrus: 'I Have So Many Issues'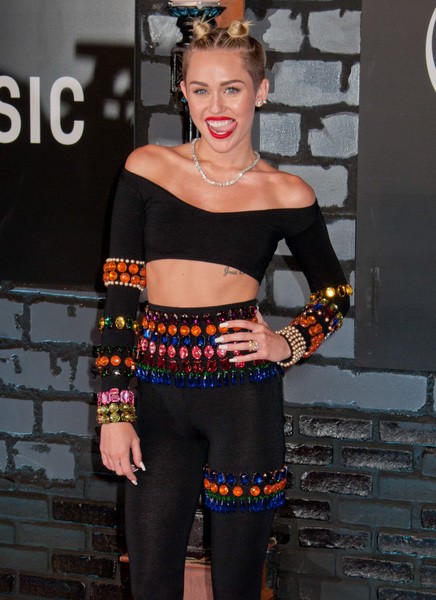 Miley Cyrus has opened up in a candid new interview with Britain's Sunday People, revealing that she's completely aware that she's "messed up".

"I have so many f---ing issues. I am so f---ed up -– everyone does dumb stuff when they are messed up. I don't have a normal life. I take a hiatus every now and again, but I'm not good at that," she says.

Miley explained in the interview, which was done before her controversial MTV Video Music Awards performance last week, that she constantly works, and that's the main reason for the way she is.

"All I do is work, so I eat to live and to keep going. People are impressed with me because I can sleep for just 45 minutes -- I'm used to it."

The self-proclaimed "workhorse" also says that a lot of people expected her to be just like her Disney character, Hannah Montana.

"During Hannah Montana I think people knew I was acting. I've never been able to hide anything, a bit like Justin Bieber," she said. "Others who have been on kids' shows try to act like their characters – but I'm not like that. I never pretended I was as good as the Disney Channel writes.

Miley also said that she's gotten lots of letters over the years fro people shocked that she would do so many un-Hannah Montana-like things outside of the show.

"Parents wrote in with messages saying things like, 'I can't believe she spoke to her dad like that' or 'I can't believe she wore that shirt' or 'I can't believe the lead actress has boobs'.

"It's crazy. But they can't make people not grow up."

Check out the full interview over at Mirror.co.uk.